'Life In Pieces': John's Stuck In A Nursing Home…and Loves It (VIDEO)
Misunderstandings are the norm on CBS's Life In Pieces. So when John (James Brolin) goes to the nursing home in this week's episode to clear out the room of dearly departed Gigi (Ann Guilbert, who passed away this summer), it's no shock when he's mistaken for a resident and may have a longer stay than he had expected.
The CBS sitcom, which offers up four short stories in each installment, focuses on the comedic adventures of the Short family, led by Brolin and Dianne Wiest, who plays Joan.
In this clip from Thursday's episode, Brolin finds that nursing home life isn't necessarily a bad thing. Check it out:
Life In Pieces, Thursdays, 9:30/8:30c, CBS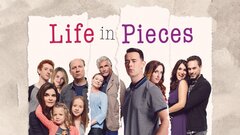 Powered by