Reba McEntire Shocks the Crowd in ABC's CMAs Pre-Show Special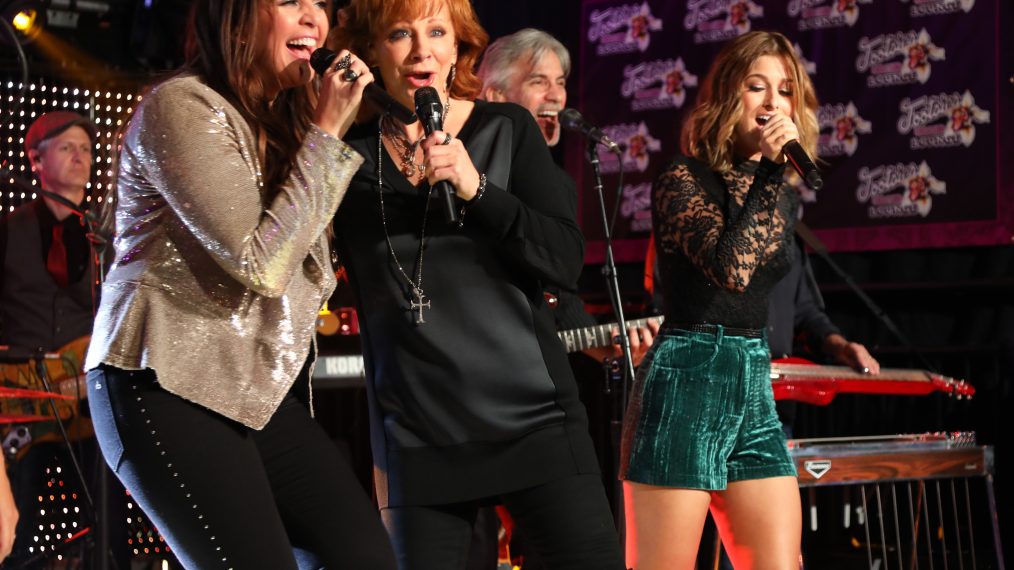 Some crowds have all the luck. Especially those hanging out in Nashville for this week's CMA Awards.
Taped on Sunday night in Music City, All Access Nashville: Celebrating the CMA Awards with Robin Roberts airs Monday night and finds the Good Morning America anchor in the middle of all the action at the town's legendary Tootsies Orchid Lounge. And with the A-list of country music already gearing up for the CMA's 50th anniversary bash (Wednesday, Nov. 2, 8/7c on ABC), that means a ton of talent is on hand to get the party started early. Including Reba McEntire, who stuns the audience at Tooties in this clip when she joins Cassadee Pope and Hillary Scott on stage during their cover of her 1994 honkytonk hit, Why Haven't I Heard From You.
RELATED: Country Icons Toast the CMA Awards' 50th Anniversary!
McEntire recently told TV Guide Magazine that she planed to "have me a big time" at this year's awards and it looks like she's determined to make sure country fans do, too.
All Access Nashville: Celebrating the CMA Awards with Robin Roberts, Monday, Oct. 31, 10/9c, ABC