Ask Matt: 'Walking Dead' Fallout, 'Exorcist' Love (and Hate), Plus 'Bull', 'Quantico' and More
Welcome back to the weekly Q&A with TV critic (also known to some TV fans as their "TV therapist") Matt Roush, who'll address whatever you love, loathe, are confused or frustrated or thrilled by in today's vast TV landscape. One caution: This is a spoiler-free zone, so we won't be addressing upcoming storylines here unless it's already common knowledge. Please send your questions and comments to [email protected] (or use the form at the end of the column) and follow me on Twitter. Note: Ask Matt will now be posting on Fridays most weeks.
Question: Last week you wrote that The Walking Dead was worth watching, but the question everyone is asking about the season premiere is whether it went too far in his violent depiction. I realize the brutality was relevant to what society has become, but what were your thoughts about it? I've heard many people claim they were done with the show after watching this episode. Are they over-reacting? – Rob
Matt Roush: I'm not sure The Walking Dead can ever truly go too far, given that its sustained success (including a whopping 17 million viewers for this episode) is built on the show's reputation for always going to the extreme. And honestly, what did people expect? It's not like any of this was a surprise. But that's where this episode failed for me (despite the big numbers), by seriously miscalculating the show's relationship with death. We've lost many major characters over the seasons, but those losses tend to be sudden and random and a function of the horrifying times in which they live. And while Negan may be a result of a lawless society—I wouldn't read too much social commentary into this—his gloating sadism was for me a real turn-off. And the experience of watching the episode was like being invited to watch an execution back in April, with no satisfaction to be had in the payoff, after months of distasteful "who will die?" hype. As many have noted, if Negan had taken out his victims with sudden fury in the episode last spring, we'd have spent the summer wondering about Rick's and others' reaction, which is where the real drama of this season lies. The contrived way they executed this twist (so to speak) is what leaves the bad aftertaste. So the answer is no, fans aren't overreacting with their disgust, but I'm not sure in the long run, it will matter. The Walking Dead isn't meant to be easy to watch, but it has also never rubbed the misery in our face to such an extreme before.
RELATED: Walking Dead Producer and Negan's First Victim Address the Season Premiere
---
Say It Ain't So, Matt (LeBlanc)!
Question: You warned us! I don't know which left me more shocked and devastated: the season premiere of The Walking Dead or the debut of Man With a Plan. I'm in no position to feel sorry for a wealthy and successful Hollywood actor, but Matt LeBlanc should not have to do this! Maybe his next project will serve him better. — Michael
Matt Roush: As discussed in last week's column, sometimes a job's just a job, although I have to admit, when I took a second look at this show before it premiered (having seen an earlier version of the pilot), it was even worse than I remembered. Thankfully, no one else I know is getting paid to watch, and as far as I'm concerned, my job is done, so my plan is to put it in my rear-view mirror and pretend it doesn't exist. Pretty much applies to CBS's entire Monday night comedy lineup.
---
Possessed (Or Not) By The Exorcist
Question: First, thank you for your critiques and opinions of TV programs. I enjoy your columns and look forward to them each week. Two questions: I was somewhat surprised in the reboot of The Exorcist. To me, the production values and acting are impressive. Furthermore, there are some really terrifying scenes in this show. Are you surprised that this reboot is not a dud? My second question: I have watched General Hospital for 40 years. I am almost at the point of giving up. What has happened to the writing on this show? Some of the plots are just not making any sense, bloated cast, and questionable acting by some. I hope it can get back on track soon! Thank you for your consideration of my two questions. Continued success! — Allen
Matt Roush: I'm glad you're enjoying The Exorcist—last week's episode, with that jaw-dropping reveal (no spoilers here), was a knockout—but from the industry's point of view, the show is a bit of a ratings dud, no thanks to its Friday time period and incompatible lead-in. The show got mixed reviews, though I don't know anyone who watched the actual "exorcism" episode who wasn't impressed. I'm all in for as long as it lasts, and yes, I am a bit surprised that it's as effective as it is. As for General Hospital, I always defer to my colleague Michael Logan, who covers that part of the industry. But I will say that all of the GH-related mail that I've received in recent months echoes your dismay.
Question: Thanks for "pushing" The Exorcist. It's one of the best shows on TV! I loved the movie, so expected the TV show to disappoint, but no way! The ending of last week's show literally had the hair on my arms standing up. I'm not particularly into vampires or zombies, although I do watch The Walking Dead, but do love the horror genre. The Exorcist is horror at its finest! Also, I think this is the best season of American Horror Story yet. The first episode was kind of boring, but it really stepped up after that. Any other comments similar to mine? And whatever happened to Jessica Lange? Why isn't she in AHS anymore? – Barbara
Matt Roush: Another note on The Exorcist: I am so impressed at how well they kept the ending of the October 21 episode a surprise—including the stunt casting of a well-known actor in a role familiar to long-time Exorcist fans. That, spoiler junkies, is the way TV is supposed to work. (Although I suppose an argument can be made that if they'd tipped their hat a bit more obviously, it might have drawn a few more eyeballs to the show.)
Regarding American Horror Story: Roanoke, I am sensing more engagement with the show this season—I've fallen behind again, mainly because when another 10-hour Netflix or Amazon series drops, that's 10 or 20 hours of other shows I don't have time for. And Jessica Lange is taking a well-earned break. She sat out last season because Ryan Murphy gave her the opportunity to perform Long Day's Journey Into Night on Broadway, for which she won a well-earned Tony Award. Should he require her services again, I imagine she would consider coming back. She owes him. But she also owes it to herself to take a breather. The role of Journey's Mary Tyrone has to be at least as exhausting as the over-the-top work she has done on AHS.
Question: I am appalled by your love for The Exorcist. It has now already made my personal list for cancellation and I hope everybody else but you concur. I found myself completely asleep by the end of each hour, and I guess I am more into straight in-your-face horror rather than the psychological kind. I also did not like critical favorites such as Battlestar Galactica or Syfy's current The Expanse, which I find extremely hard to follow. Just saying. – JV
Matt Roush: Obviously, the new Exorcist hasn't taken the nation by storm the way the movie did back in the 1970s (I still remember begging my mom to let me see it, to no avail), so you're not alone—but why be "appalled" just because we disagree? I'm not appalled that Kevin James fans have embraced Kevin Can Wait, though I wish everyone involved would raise the bar just a little higher. Even when I have a very opposite opinion on a show, I'm OK with anyone liking just about anything. But really, Battlestar Galactica? That's almost a third-rail argument, so let's not touch that and move on.
---
Diagnosing "Pilot-itis"
Question: When I watched the first episode of Designated Survivor, I was hooked and thrilled. I also knew it was a textbook candidate for a condition I call "pilot-itis," wherein a series with a great pilot slowly but surely (or sometimes suddenly) drops off in quality in the subsequent episodes, never again to reach that initial high. I'm sorry to see that my diagnosis was correct. A different strain of pilot-itis occurs when the first episode of a series is mediocre, but it turns terrific later on (so much so that you have to keep telling the people you recommended it to that "it gets better"). What are some of your favorite examples of each pilot-itis strain? — Ryan
Matt Roush: An interesting concept here. My own definition of "pilot-itis" is when a new show tries to pack too much into the first episode, leaving you clueless as to what a normal episode might look like. But your question plays to another truism about pilots: that they can be either the very best episode of a series, or the worst. I see where you're coming from with Designated Survivor, and while I'm still enjoying it more or less—the episode where Kirkman fired the general and jailed the Michigan governor was overdue in its boldness—I agree the pilot has yet to be equaled. I think back on other pilots that were among the best of a fall crop, where the show fell apart almost immediately afterward: Fox's Lone Star (by episode 2, I could see it didn't work as a series) and ABC's The Nine come first to mind. And among the shows that underwhelmed me at first look which went on to become favorites, the most notable include Grey's Anatomy (the voice-overs in the pilot were so incessant I couldn't appreciate the quality of the ensemble) and The X-Files (didn't realize how many kinds of paranormal cases they'd be handling). Anecdote: The first time I ever met Michael Ausiello (at a TCA party when I was still at USA Today, long before that memorable period when we worked together at TV Guide), he challenged me on my lukewarm X-Files review. I was flattered he'd remembered, and I think we both agreed the show got much better really quickly.
---
Another Bull Session
Question: Still not sure (after three weeks of watching) whether or not I like Bull, the new show with Michael Weatherly. For one thing, it all seems too improbable. How can this service/company stay in business with so many people on the payroll? How can clients afford to pay? If I were to require a service of this type, I certainly would look for the man in charge (in this case Bull) to be more professional looking. Do not care of the unshaven look: either grow a beard or shave. And really, they couldn't come up with a better name than Bull? — Barbara
Matt Roush: If you have time to mull over these issues, they clearly need to start telling more interesting stories. But it's a fact that the reaction to Bull's facial hair has been uniformly negative in my experience.
Question: I think the new show Bull is a disaster. Michael Weatherly should have stayed at NCIS. Same character, different show. And I'm sure he's not getting paid anywhere near what he earned at NCIS. – Jay
Matt Roush: With or without Bull, Michael Weatherly would have left NCIS. And while I don't keep track of star salaries (none of my business), I'd bet that now that Weatherly has graduated to series lead, even in a new series, he's not hurting.
---
Debating Quantico's Time Jumps
Question: You recently mentioned that people are steering away from Quantico this season, and that a big part of it was the going back and forth in time. I find that annoying and hard to keep up with, so I'm losing my patience with the show. I don't see myself continuing with it for much longer. My question to you is this: On How to Get Away With Murder, they have a lot of flashbacks and flash-forwards too. It's gotten worse this season. Is it having any rating issues because of it like you mentioned with Quantico? – DM
Matt Roush: Both shows have taken a big drop this year, especially Quantico, although Murder's numbers pick up somewhat when you factor in (ironically enough) time-shifting. Murder is also hurt this fall by not having Scandal as a lead-in. (It will be back in the new year.) And just to show I play fair, let's hear from some fans who don't mind the way shows like these play with time.
Question: I don't understand everyone bashing Quantico for the time jumps. That is the main thing I love about the show. It isn't meant to be watched mindlessly. It actually makes you keep track of the show and what is going on. I was actually worried that they weren't going to be able to keep that part going and felt that it wouldn't be Quantico without flashing back and forth. I will watch it to the very end. Which I hope isn't soon, although I know a show cannot go on forever. – Charlotte
Matt Roush: This kind of storytelling device initially draws us in—that was certainly the case in the first half of Quantico's first season—but where the objection comes in is when it begins to feel like a gimmick, that the show knows no other way to construct a mystery, and the jumping becomes tiresome. As always with TV, not everyone will agree. Katie also wrote in to defend Quantico's structure, liking how the time shift "gives us more pieces of the puzzle… It's the only way you're really going to find out what is happening and what led to this."
---
Some Comedies Are No Laughing Matter
Question: You probably saw this week's Saturday Night Live "Broken" skit spoofing the so-called "comedies" now on TV. It takes a sharp knife to all those shows today masquerading as comedies which are anything but. To me, there is a simple way to determine whether a show is a comedy or a drama: Is the intent to make the viewer laugh (comedy), or is it to portray seriously some real or possibly real situation, and show how the given characters react to it (drama)? It is clear to me that many shows that call themselves comedies are definitely not. Orange Is the New Black may have amusing moments, but its main purpose is to portray in a serious way how its characters deal with life in prison. And Nurse Jackie was not a comedy, in spite of a few amusing moments. And don't get me started about Transparent, which has had almost no amusing moments in Seasons 2 and 3, and in fact is almost totally unwatchable now except when Judith Light or Jeffrey Tambor are in a scene. It is pure torture for me to watch scenes featuring those dreary, depressing, tiresome and unsympathetic grown children, and I finally stopped watching halfway through Season 3. In spite of the promising first season, and in spite of Tambor's fine performance, I now consider this one of the worst and most uneven shows on television.
There were far more funny moments in The Sopranos and Breaking Bad than there are in Transparent, but no one ever considered calling them comedies. But where this masquerade is most unfair is in the acting categories at the awards shows. Real comedy performers should be recognized for their achievements, but that can happen only if they don't have to compete against dramatic performances. Take Ty Burrell as an example. He is a skilled actor, and probably would do well in dramatic roles, but his comic acting is brilliant. No matter how good he is, though, if awards-show voters are asked who did the most outstanding acting job, he will most often lose to an equally good actor performing in a well-written dramatic role, because it is the dramatic performance which really pulls on the emotions. In my opinion, the awards shows should put their foot down and not allow shows to select their own categories. The Emmys have done that to a degree, but their new policy of assuming that any 30-minute show is a comedy is a cop-out. They should instead just say to these fake comedies that they must compete as the dramas they really are, or not compete at all. — Paul
Matt Roush: That was one of SNL's best and most on-point pop-cultural satires in ages, and it did strike a nerve. (The idea that CBS of all networks would be the one airing Broken makes it even funnier.) I'm all for humor infiltrating drama—see the wonderful This Is Us as an example—and I have no problem with comedies going dramatic, up to a point, and it's true the lines have blurred. Where you lost me was the Ty Burrell example. He lost this year to Louie Anderson of Baskets, which is a dark comedy but unmistakably comic in tone, and in recent years, the supporting-actor award has gone between Modern Family actors and Tony Hale of Veep, again a very comic performance. More to the point is the inequity of Jeffrey Tambor's powerful work in Transparent as Maura—and for that matter, William H. Macy's tragic drunk act in Shameless—competing with purely comical lead performances like Anthony Anderson's in black-ish, or Will Forte (The Last Man on Earth) and Silicon Valley's terrific Thomas Middleditch, or even Aziz Ansari's honest and modulated star turn in Master of None. Tambor would be hard to beat even if submitted in the drama category, but it's beyond lopsided in the comedy field. Still, even though Transparent supporting actresses have been nominated, they've lost to such laugh-getters as Mom's Allison Janney and SNL's Kate McKinnon, so yours isn't a lost cause. Though it's clear the trend is going to continue.
That's all for now. Thanks as always for reading. I can't do this without your participation, so please keep sending questions and comments about TV to [email protected] or shoot me a line on Twitter (@TVGMMattRoush). Or submit your question via the handy form below: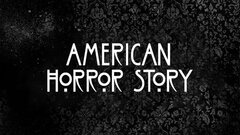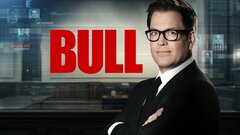 Bull
where to stream