What's Worth Watching: 'Hamilton's America', 'Black Mirror', 'The Exorcist', 'Quarry', 'The Walking Dead' and more for Friday, Oct. 21 thru Sunday, Oct. 23
Hamilton's America (9/8c, Friday, PBS, check local listings at pbs.org): "I'll never write another Hamilton," concedes Lin-Manuel Miranda, the justifiably celebrated writer-composer-star of Broadway's electrifying, multiple-prize-winning mega-hit musical. "Hamilton is singular: the man, and the creation of the show." In a captivating synthesis of history tour and a first-hand look at the act of artistic invention, this Great Performances special follows Miranda over three years as he produces his masterpiece, while giving Alexander Hamilton his due as an influential and, until Hamilton and the Ron Chernow biography that inspired it, mostly unsung founder. Historic sites are toured, and presidents past and present are interviewed, but it's the Richard Rodgers Theatre stage where the stuff of theatrical legend is happening. Every dynamic musical excerpt, and there are plenty, is a wow.
Black Mirror (Streaming Friday on Netflix): Binge alert: Fans of this fantastical anthology series—The Twilight Zone for the digital age—have long been awaiting new chapters, and Netflix complies with six cautionary tales of our obsession with technology. My favorite: the horrific "Playtest" from director Sam Trachtenberg (10 Cloverfield Lane), about a drifter (Wyatt Russell) who agrees to submit himself to a virtual-reality game played in a haunted house designed to trigger your deepest fears. Rod Serling would have loved the way this plays out. Most of the others are just as strong, and the tone varies from suspense thriller to whimsical satire. Parcel them out, because if Black Mirror teaches you anything is that it's healthy to get away from your screens once in a while.
The Exorcist (9/8c, Friday, Fox): If you've been even a little curious about Fox's revisiting of the horror classic, this is the episode to watch. Expect some seriously intense deja boo as Fathers Marcus (Ben Daniels) and Tomas (Alfonso Herrera) prepare to expel the demon tormenting young Casey (Hannah Kasulka), while a storm rages outside and within the Rance household. If you've seen the original, you know what to expect. But I'm willing to bet you won't expect all that plays out in this game-changing episode. This is TV's true American Horror Story this fall. Don't miss it.
Crazy Ex-Girlfriend (9/8c, Friday, The CW): There's a splashy new opening number, in the tradition of Busby Berkeley, to kick off a second season of this merrily twisted musical-romantic-comedy hybrid, starring Rachel Bloom as the delusionally obsessive yet somehow endearing Rebecca Bunch. (Sample lyric: "They say love makes you crazy. Therefore, you can't call her crazy. Cause when you call her crazy, you're just calling her in love.") Rebecca's love triangle is most definitely off sides, because Josh (Vincent Rodriguez III) now knows she moved across the country in pursuit of him, and Greg (Santino Fontana) is MIA, most likely broken. Cue the Beyoncé Lemonade parody: "How do I know he loves me? I guess the only way to prove it is with abstract symbolism." So great to have this show back, even on Fridays.
Quarry (10/9c, Friday, Cinemax): Perhaps my favorite bromance of the year has been the unlikely vigilante partnership of sullen war vet Mac (Logan Marshall-Green) with the flamboyantly psycho Buddy (Justify's Damon Herriman). In the penultimate episode of the first season of this riveting thriller, they're assigned by the enigmatic Broker (Peter Mullan) to take down a drug dealer, a mission complicated by Detective Tommy Olsen (Josh Randall) and his nagging belief that Mac is up to no good. The cliffhanger will have you counting the day's until next Friday's season finale.
The Walking Dead (9/8c, Sunday, AMC): Who will be on the business end of Negan's (Jeffrey Dean Morgan) bloody bat when the seventh season commences? Zombies are the least of our heroes' problems this season, now that they're in the clutches of the biggest Big Bad yet. The premiere is followed by a 90-minute installment of The Talking Dead featuring a dozen cast members (basically, everyone from the cliffhanger) and executive producers Scott M. Gimple and Robert Kirkman.
Inside Weekend TV: So much for immortality. The CW's The Vampire Diaries begins its eighth and final season (8/7c, Friday) with Stefan (Paul Wesley) refusing to give up the search for Damon (Ian Somerhalder). … Morgan Spurlock travels the world, from New York City's subways and sewers to the rice fields of Cambodia, to bring viewers face to face with Rats in a Discovery "horror-mentary" (9/8c, Saturday) that explores the fraught relationship between these rodents and the humans who revile them. Honestly, I'd be more freaked if he was profiling pigeons. … With the final presidential debate thankfully behind us, Saturday Night Live (11:30/10:30, NBC) will turn Alec Baldwin loose on Trump once again, in the starriest episode yet, welcoming back Tom Hanks for his ninth gig as guest host, and Lady Gaga making her third appearance as musical guest. … Fox's Family Guy (9/8c, Sunday) goes meta, in a behind-the-scenes episode featuring James Woods as our guide to how an episode gets made, while Peter goes off script to pitch a new show to network/studio CEOs Dana Walden and Gary Newman, playing themselves.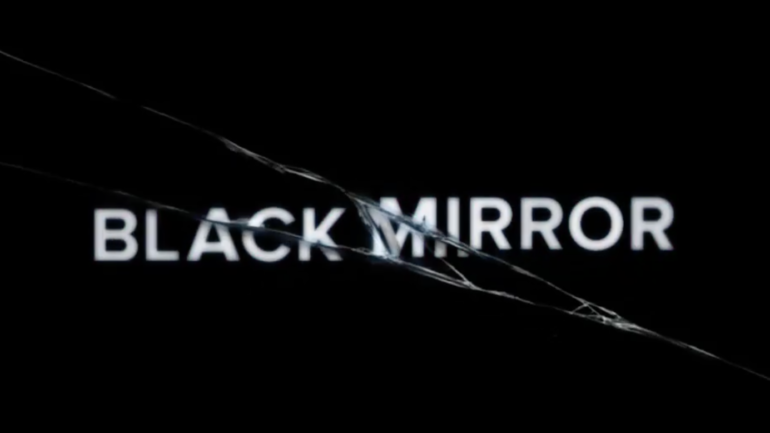 Powered by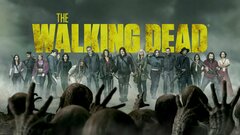 Powered by