'Riverdale' Stars Celebrate Halloween ComicFest (VIDEO)
Forget candy corn, comic books might just be the new hot trick or treat item for Halloween. The fifth annual Halloween ComicFest is coming up, and the stars of The CW's much-anticipated Archie Comics adaptation Riverdale are spreading the word. KJ Apa (who plays Archie Andrews) and Camila Mendes (Veronica Lodge) took a break from filming their midseason drama (a modern, moody update on the beloved comic book franchise) to plug the event.
The event (a spinoff of the popular Free Comic Book Day event that's been held in May since 2002), features free Halloween- and horror-themed comics available at many comic-book retailers. This year's event, on Saturday, Oct. 29, features more than 30 different comics, including a pair of Archie Comics books, plus titles featuring Darth Vader, Spider-Man, Pokemon and Grumpy Cat.
RELATED: 12 TV-Inspired Halloween Costumes
The two Archie titles are Afterlife With Archie (a story featuring Archie, Betty, Veronica, Jughead and Co., set during a zombie apocalypse); Archie's Madhouse is a mini-comic. (Though not part of this event, a comic book adaptation of the Riverdale TV series is coming early next year.)
For more information about Halloween ComicFest, including participating stores, click here.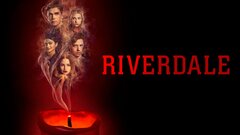 Powered by