Farewell to 'Supernatural' Day 15: 13 Best Behind-the-Scenes Moments (PHOTOS)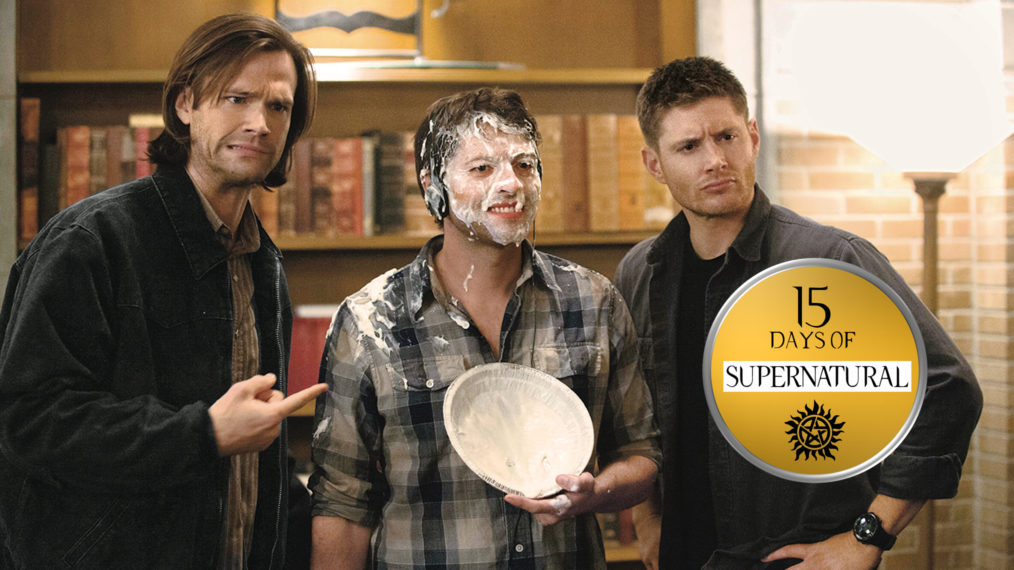 Hey there, SPN fans! Join us in our 15-day countdown to the series finale of Supernatural, featuring a look back with the cast (and guest stars!) at 15 seasons of demon-hunting and apocalypse-preventing, as well as exclusive content, sneak peeks, and more.
One thing many people don't know that is that having a positive behind-the-scenes atmosphere can help keep a show going for years. Camaraderie and general kindness go a long way on a TV show's set — and the presence of a good-hearted prankster or two doesn't hurt, either. It seems all the right ingredients were in place on the record-setting longest-running genre series, Supernatural. That's thanks in large part to the amazing cast, comprised of Jared Padalecki, Jensen Ackles, Misha Collins, and many others.
As we prepare to — sniffle — say goodbye to Supernatural, we take a peek behind-the-scenes with these on-set photos. Check them out, below.
Supernatural, Series Finale, Thursday, November 19, 9/8c, The CW