Be Our Guests! Check Out Who's Coming to 'Unbreakable Kimmy Schmidt' (PHOTOS)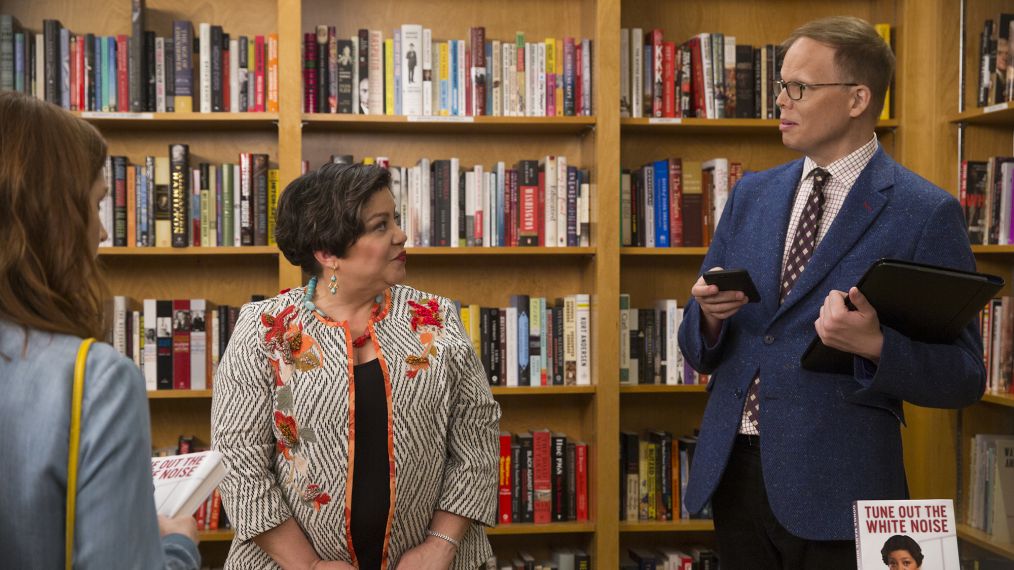 Unbreakable Kimmy Schmidt is wrapping up its fourth and final season by dropping six new episodes on Netflix on January 25. Not only are they loaded with loose ends being tied up, the half-dozen gems are also packed with guest stars and friends of the show who have appeared before.
Jon Hamm is back as Reverend Richard Wayne Gary Wayne, as are Amy Sedaris as Mimi Kanasis; Fred Armisen as Lillian's incarcerated ex, Robert Durst; Dylan Gelula as the surprisingly likable Xanthippe Voorhees; Paul Walter Hauser as the still-unlikable "actor," Tripp Knob; James Monroe Iglehart as Titus' foe, Coriolanus Burt; Greg Kinnear as himself; and rollercoaster-lovin' Mama Schmidt herself, Lisa Kudrow.
See Also
'We are working with Netflix on a special secret something,' hinted executive producer Robert Carlock.
In addition, Noah Robbins is back as Kimmy's nerdy Giztoob boss, Peter Reigert will haunt Lilian as her late beau Artie, and Bobby Moynihan is set to get another dose of learning from Kimmy as mens' rights a-hole Fran Dodd.
Theater vet Terrence Mann (Cats), Trump impressionist Anthony Atamanuik, Steve Buscemi, and Rob Huebel (The Goldbergs) are also on tap for spots, along with the good folks included in our gallery. So click away to see them in the gallery above!
Plus, see Busy Philipps reprise her role as Sheeba Goodman in a clip from the soon-to-be-released episodes.
Unbreakable Kimmy Schmidt, Returns, January 25, Netflix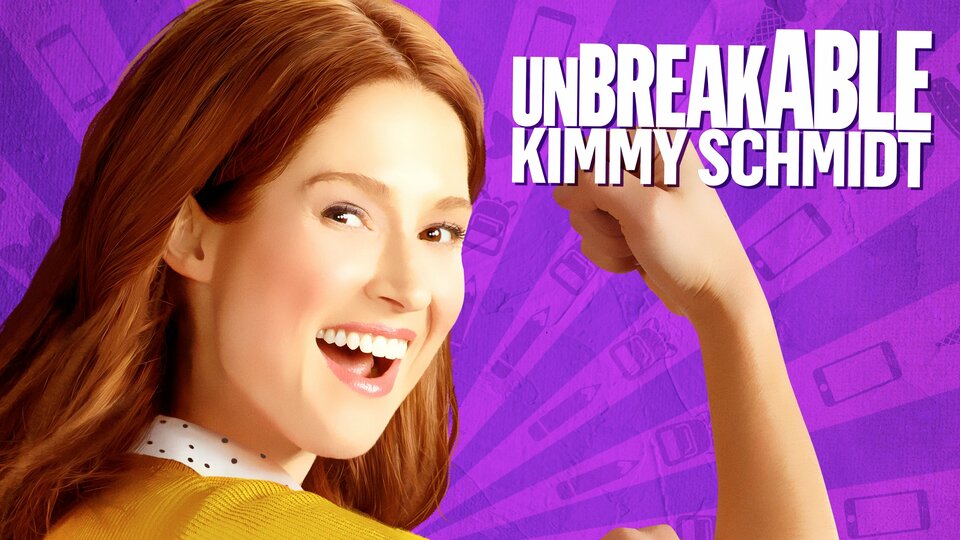 Powered by