TV Guide Magazine's Fan Favorites Panel at Comic-Con Shows Fans the Love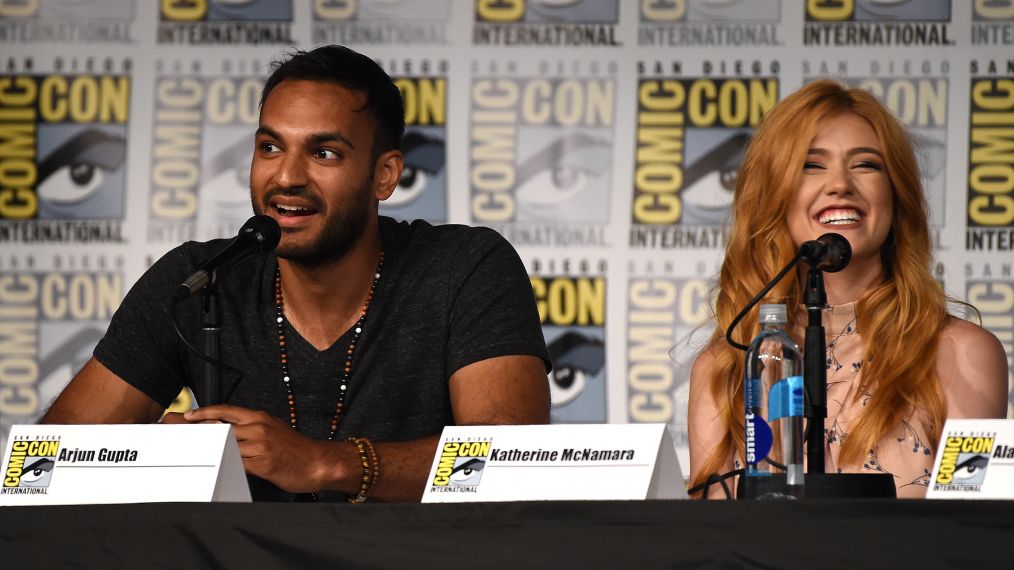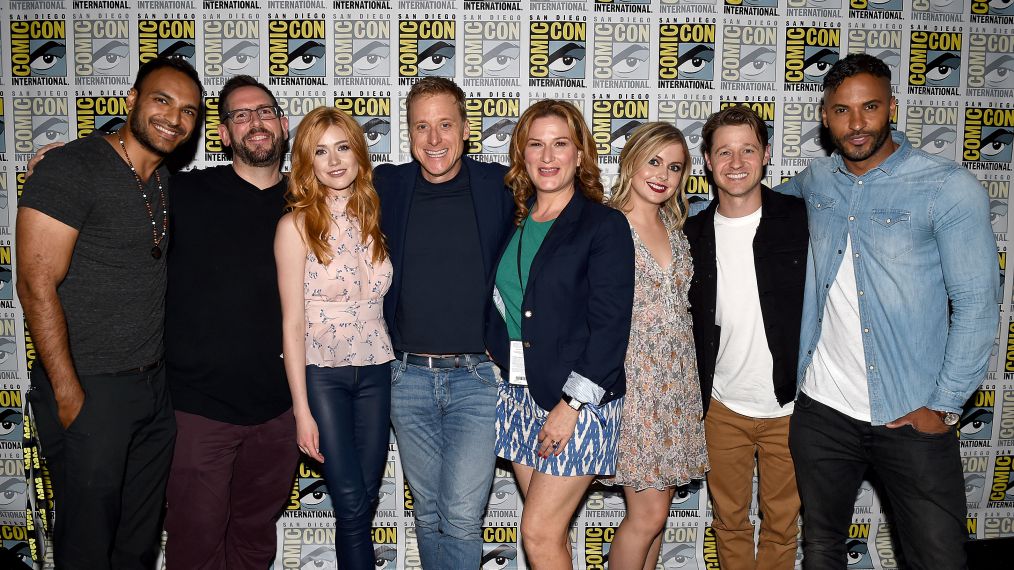 It was a downright lovefest—and laugh riot—at TV Guide Magazine's annual Fan Favorites panel at San Diego Comic-Con.
Ben McKenzie (Gotham), Rose McIver (iZombie), Ricky Whittle (American Gods), Ana Gasteyer (People of Earth), Alan Tudyk (Dirk Gently), Kat McNamara (Shadowhunters) and Arjun Gupta (The Magicians) took the stage on Saturday to chat all about their shows, their various connections (turns out, Tudyk shares at least six degrees of separation from everyone on the panel) and, of course, fandoms.
Whittle urged fans to keep up their creative tributes to whatever show they love, admitting that he keeps all of the fan art that comes his way. "We love it, keep it up!" he cheered, while McKenzie agreed that the world needs more people who are passionate about something the way Gotham fans have been.
McNamara praised the positivity that she has seen online in regards to her character being flawed, but fearless, and Gupta expressed his pride at playing a brown character who is allowed to be fully realized on The Magicians.
Big laughs came when McIver confessed that it took her longer in hair and makeup to make Liv Moore look "human" than a zombie, and Gasteyer gave a series of hilarious plugs for her Disney Channel show The Lion Guard. But it was Con Man's Emmy-nominated Tudyk who brought the house down with both his account of a wayward fan who basically crashed his hotel room during another 'con and a NSFW riff on the spelling of his last name.
Afterward, the actors posed for pics together, exchanged numbers and at least two of them made plans to hang out together in New York with a mutual friend. So it looks like some of these Fan Favorites made some fan favorites of their own.