'Outlander,' 'The Bear' & More Must-Stream Titles to Watch in June 2023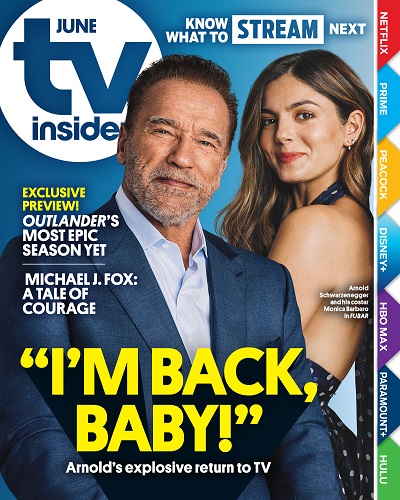 When it comes to beating the heat this summer, TV binges are a great option and June 2023 is shaping up to be a solid month of programming options with plenty of new titles and familiar favorites to satisfy a variety of tastes.
From Outlander and The Bear to Secret Invasion and The Crowded Room, there's something for everyone. Below, we've curated a list of the Top 25 shows, films, and more that should be on your radar this summer. Scroll down to learn more.
This is an excerpt from TV Insider's June issue. For more in-depth, reported coverage devoted to streaming shows from the publishers of TV Guide Magazine, pick up the issue, currently on newsstands or purchase it online here. You can also subscribe to TV Insider Magazine here now.