'This Is Us' Sneak Peek: The Pearsons Play the Waiting Game in 'The Waiting Room' (PHOTOS)
This Is Us returned in a major way on March 5 when Kate (Chrissy Metz) went into premature labor, and although her siblings Kevin (Justin Hartley) and Randall (Sterling K. Brown) promised everything would be okay, viewers can't help but wonder: What's next?
Thankfully, NBC has already released photos from the next installment, "The Waiting Room," which sees the Pearson family playing the waiting game as they sit around hoping for news about Kate's status. As fans saw in the most recent episode, "The Graduates," Kate is only 28 weeks along — far too soon to give birth — and the goal of the doctors was to slow her labor.
The teaser for "The Waiting Room" proves to be just as intense as the ordeal sounds, as the family worries about one third of the Big 3. Of course, we can't forget all of the other drama that's likely to be addressed in said waiting room, which was hinted at this week.
In the sneak-peek images above, it appears that Kevin's lying to Zoe (Melanie Liburd) about his drinking, and Randall's suggestion to Beth (Susan Kelechi Watson) about postponing her dancing dreams could come to a head.
Scroll through the photos to decide for yourself ahead of the episode's airing on March 12.
This Is Us, Tuesdays, 9/8c, NBC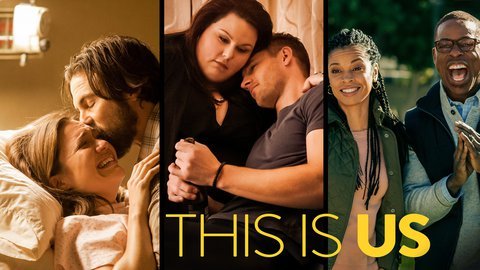 Powered by