7 Questions We Want Answered in 'The Handmaid's Tale' Season 4 (PHOTOS)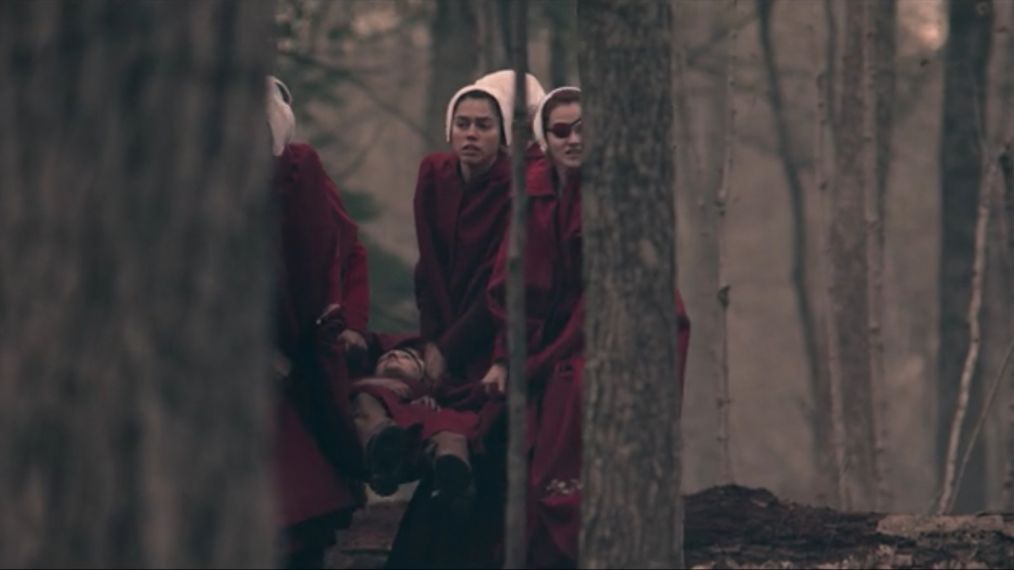 [Warning: The below and gallery above contain MAJOR spoilers for Season 3 of The Handmaid's Tale.]
On the one hand, June's (Elisabeth Moss) plan worked. On the other hand, it nearly cost her her life.
In the Season 3 finale, June, with help from handmaids and Marthas, was able to get as many of the children of Gilead out to Canada as she could, but she ran into some trouble along the way. In order to distract airport guards, June was willing to sacrifice herself and ended up luring one of them into the woods, where both she and he fired their guns. He wounded her, but she killed him (after forcing him to give the "all clear" over his radio).
See Also
TV shows that are acclaimed are not always popular, and vice versa, but which shows have divided critics and audiences the most?
The kids made it out to freedom, as did a couple of Marthas with them, but we don't know what will happen to those who stayed behind in Gilead to ensure their success. That's not the only question we have for Season 4, so click through the gallery above to see what else we need to know.
The Handmaid's Tale, Season 3, Streaming Now, Hulu