'Supernatural' Takes on Death, Plus Felicia Day Returns (PHOTOS)
"Let's go reap a reaper," Dean (Jensen Ackles) says in the promo for one of the last ever Supernatural episodes (only three to go!). But that's easier said than done, as he, Sam (Jared Padalecki), Castiel (Misha Collins), and Jack (Alexander Calvert) must contend with the truth about Billie's (Lisa Berry) plan. But can they really stop Death?
In the November 5 episode, "Despair," directed by Richard Speight Jr. (Gabriel), "with the plan in full motion, Sam, Dean, Castiel and Jack fight for the good of the common goal," the logline reads.
See Also
Get an exclusive sneak peek at the finale episode, 'Carry On'!
As they learned in "Unity," Billie plans to become the new God and return everything to where it should be (i.e., anyone who's died and been brought back dies). Plus, God (Rob Benedict) has been orchestrating everything so far. Oh, and Jack turned himself into a bomb to take out God but that backfired as well, and he's about to go off. What will Billie do when she sees that, given she put him on this quest? The promo below teases just that.
Plus, scroll down to see the photos for this episode, which tease Felicia Day's return as Charlie and more.
Supernatural, Thursdays, 8/7c, The CW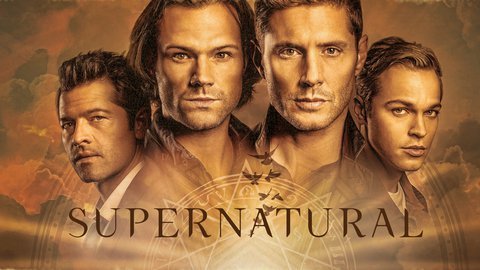 Powered by