Genevieve Padalecki & Danneel Ackles Return to 'Supernatural' as Ruby & Jo (PHOTOS)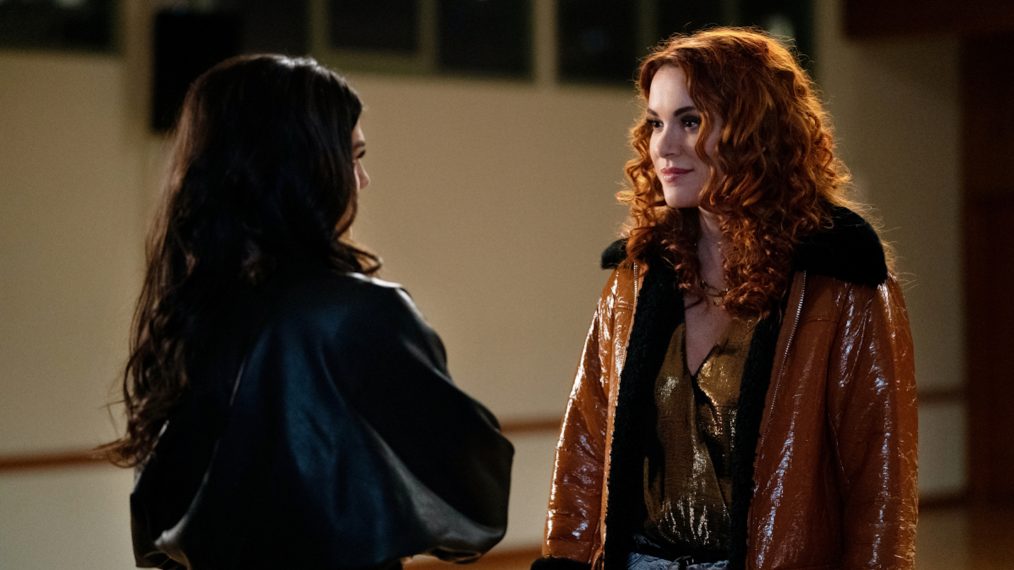 Supernatural's Sam (Jared Padalecki) and Dean (Jensen Ackles) are in for a couple big surprises in Monday's episode.
Not only does "Destiny's Child" feature the returns of characters played by the actors' real-life wives — Ruby (Genevieve Padalecki) and Jo (Danneel Ackles) — but as the promo reveals, the brothers will come face-to-face with … themselves?
Yes, Sam and Dean will encounter versions of themselves from another world, and there are at least a few obvious differences, starting with their car. (She's no Baby!) Watch the promo to see what other Dean suggests they do and Sam's reaction to his counterpart's hair.
Also in this episode, the search for the one thing that may give the Winchesters the edge against God leads them to Jo's door and a secret that may have died with Ruby. Plus, Castiel (Misha Collins) asks Jack (Alexander Calvert) to do the unthinkable to help the brothers in their quest.
Click though the gallery above for a look at Ruby and Jo's returns.
Supernatural, Mondays, 8/7c, The CW