Funko! Kidrobot! Entertainment Earth! Your Essential Guide to Must-Have San Diego Comic-Con Merchandise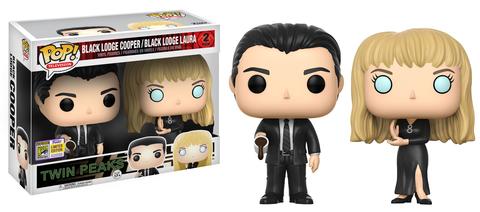 So. Much. Swag.
Not the "Hey, baby, can I get you some more rosé?" kind of swag. The "Oh my god, they have a Castiel action figure!" kind of swag. The Comic-Con kind. And it's coming for your wallet.
Kicking off this week in San Diego, the annual pop-culture convention features miles and piles of goodies to grab up, from the usual toys, stickers, t-shirts and books, to exclusive items available only at Comic-Con International. There is literally something for everyone. Corsets. Cat ears. Customized steampunk goggles.  You name it, it's probably on a table somewhere between The Walking Dead activation and the line of folks waiting to see Stephen Amell appearing at the Warner Bros. booth. Here are just a few that we have our eyes on, and if you're heading to SDCC, don't forget to bring extra luggage for your own acquisitions.