'Prodigal Son' Will Solve the Girl in the Box Mystery — What's Eve's Connection? (VIDEO)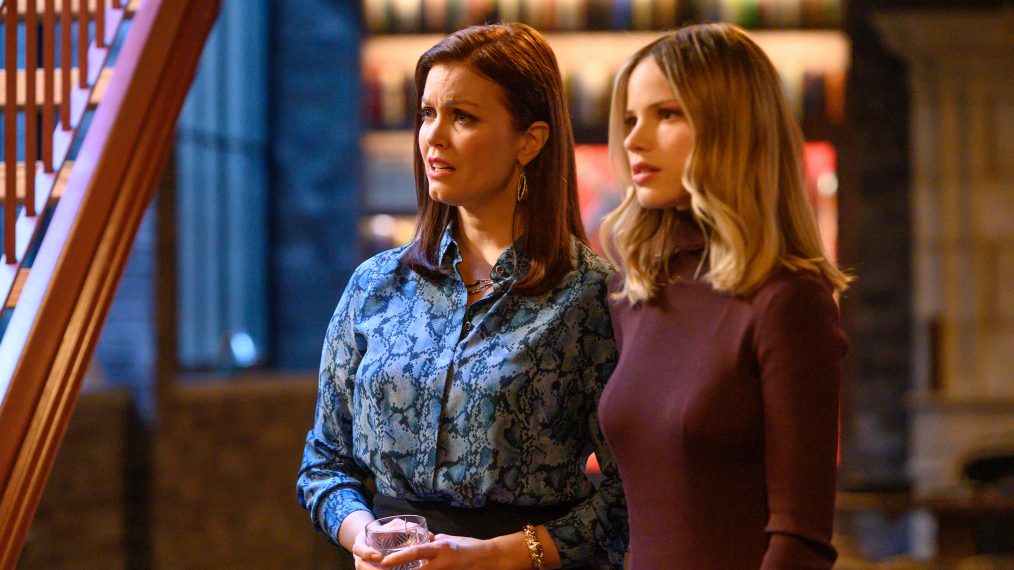 All season long, fans have wondered about the girl in the box on Prodigal Son, and they're finally going to get answers in Monday's episode.
Malcolm (Tom Payne) and Eve (Molly Griggs) seem to be back on track in "Stranger Beside You" — he's filled her in on his nightmares — but he suspects she's keeping something from him. (He's right.) He turns to Ainsley (Halston Sage) to investigate, but what is his sister going to find? What has Eve been hiding? Malcolm and Jessica (Bellamy Young) have quite the reaction in the Episode 17 promo below.
In "The Job," Malcolm admitted to Eve that he dreams of one of his father's victims, the one his mother's been searching for, "the girl in the box." "Why do you call her that?" she asked. "I found her in a trunk my father kept in the basement of our house," he explained. "She comes to me in visions. I tried to save her, I think, but I still feel responsible. In my nightmares, she likes to remind me of that."
Then in the final scene of the episode, Eve went to the Whitlys' house and offered to help Jessica with her search for the girl. But as soon as she was alone, she went down to the basement, pulled out the trunk, and started to cry. (See the photo above for Eve looking down at the box.) Then she stood up, took off her shoes … and climbed in, closing the lid!
What is Eve's connection to the season-long mystery? Is she the daughter or sister of the girl? We're about to find out.
Click through the gallery above for a look at the episode, including the NYPD team's case. It surrounds a famous mommy blogger, whose husband was stabbed days after their baby was born.
Prodigal Son, Mondays, 9/8c, Fox