7 Revelations From Paramount Network's 'I Am' Documentaries (PHOTOS)
Paramount Network took another heart-rending look at a life lost too soon with the August 18 premiere of I Am Patrick Swayze, the latest installment in its I Am series and a touching portrait of the Ghost actor's public and personal personas.
"He charmed everyone," Swayze's Road House costar Kelly Lynch said in the doc. "He'd find a way in, and make you just fall in love with him."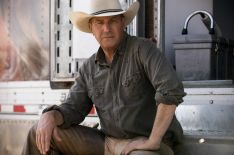 See Also
Find out who the 'Lost' star will be playing.
Click through the gallery above to see seven revelations from the I Am series so far, including details on Heath Ledger's self-doubt, Paul Walker's role as a father, and Richard Pryor's unconventional upbringing.