'Game of Thrones': Behind the Scenes of the Final Season With the Cast (PHOTOS)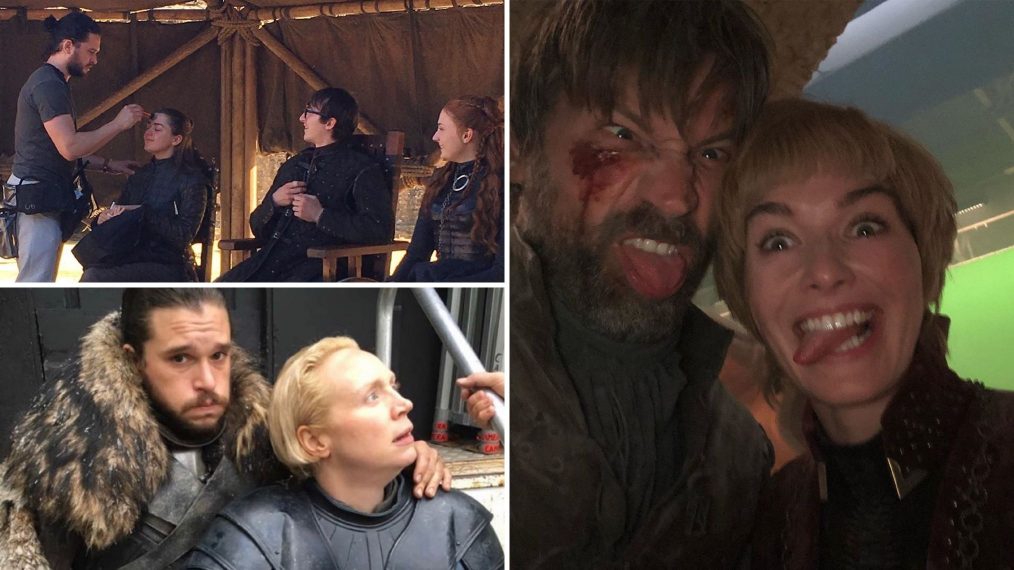 Though Game of Thrones has finished its final season, we can't help but reflect on the time it took between the last episodes and Season 7.
During the show's long on-air hiatus, the stars of Thrones were busy creating memories with some awesome behind-the-scenes photos. From tributes to their characters to the funny appearance of pre-special effects dragons, the stars have captured a lot from the set. So, to celebrate the show's final season, we've collected some of their behind-the-scenes photos in this gallery.
See Also
Plus, Cersei's elephant upset, Sansa's sideye at Daenerys and more.
Click through the images above for a look into Season 8's lighter moments when the cameras weren't rolling.