13 Former Soap Stars Who Hit the Big Time (PHOTOS)
Soap operas have been a staple of daytime television for decades, which means they have been an amazing platform for countless young and aspiring actors.
Some of these actors have gone on to star on their own network television shows, and others have even won Academy Awards!
Click through the gallery above to see 13 former soap stars who have hit the big time in both television and movies.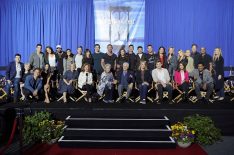 See Also
'Days of Our Lives' was recently renewed for Season 55. So where does it fall in the ranking?