8 Classic Movies That Inspired Scenes From 'Public Morals' (PHOTOS)
New York City, 1960s: The lights are bright, the bars are inviting and the line of hookers stretches down Broadway as far as the wandering eye can see. Vice cops are aplenty, but arrests are rare. In the new TNT drama Public Morals, the NYPD doesn't police "victimless crimes," like gambling and prostitution. Instead, Officer Terry Muldoon (Edward Burns) and his squad regulate them alongside the local mob. The factions have an uneasy bonhomie that's kiboshed after a vicious brawl inside a Mafia-run pool hall—which cinephiles might notice looks a lot like the one in The Hustler.
Any filmmaker worth his weight in popcorn can name a Paul Newman flick. But Public Morals creator Burns can also tell you who plays his nemesis (in The Hustler, it's Jackie Gleason as Minnesota Fats) and where they face off (the Ames billiards hall). Burns's first TV series was bound to be full of movie references. "I had 30 years of obsessions and a place to finally show them," the writer-director-actor says. "I looked for ways to give little winks to the films that made me want to make movies. You can't do that in a film, because you'd just be copying other movies. But with a 10-episode television series, you have the license to say, 'We're doing an homage.'" In the photo gallery above, see a sampling of those many tributes.
Public Morals, Series premiere, Tuesday, Aug. 25, 10/9c, TNT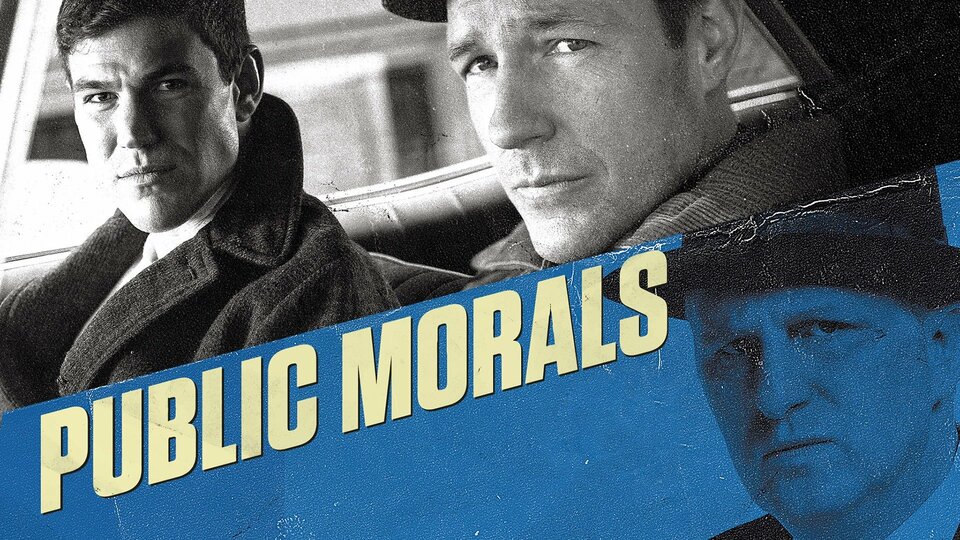 Powered by