Can Erin & Anthony Trust a Sociopath for a 'Blue Bloods' Case? (PHOTOS)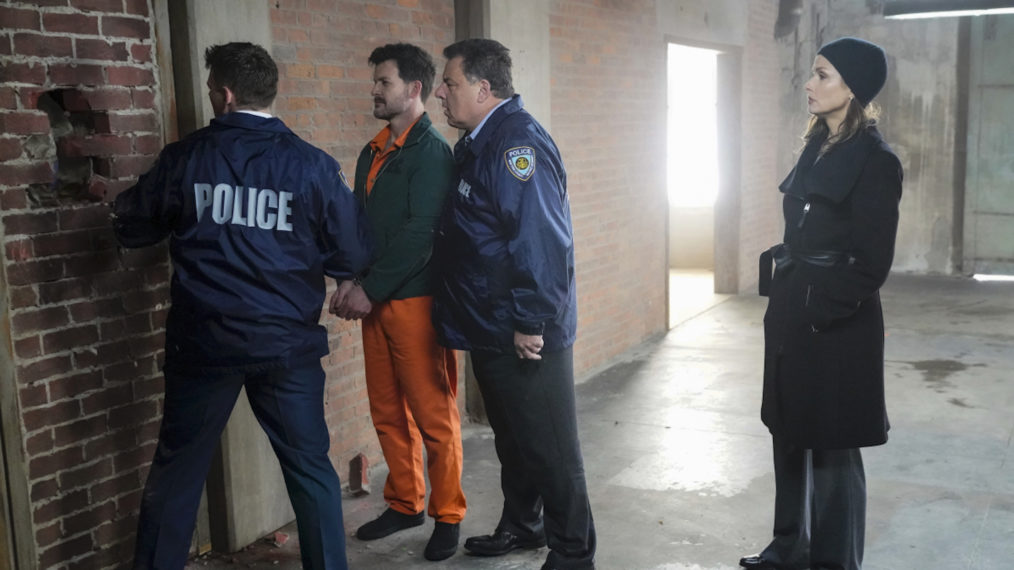 Another Blue Bloods episode means more tough times ahead for the Reagan family.
In the April 3 episode, Erin (Bridget Moynahan) and Anthony (Steven Schirripa) must trust a sociopath who claims he has evidence to convict a double-murderer. And as the photos (in the gallery above) show, those two are going to come across quite the gruesome scene.
Elsewhere in "The Puzzle Palace," Frank (Tom Selleck) and Danny (Donnie Wahlberg) deal with issues involving the department. The commissioner faces backlash after suspending an officer for violent behavior. Meanwhile, Danny and Baez (Marisa Ramirez) try to arrest a notorious gangster who may have people covering for him inside the department.
Blue Bloods, Fridays, 10/9c, CBS