Matt Roush's Top 10 TV Shows of 2019 (PHOTOS)
It's almost the end of 2019 and the decade, so we're taking a look back at television in the 2010s with some of the best moments, pairings, surprises, and more.
Click through the gallery above for Senior Critic Matt Roush's picks for the 10 best TV shows of the year .
For More of Our Best of 2019:
5 Series Finales That Did It Right
Biggest Scene Stealer of 2019: Meryl Streep on 'Big Little Lies'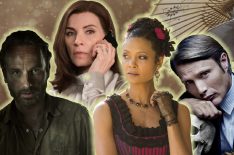 See Also
Staffers discuss favorite shows, TV events and more.