Adam West's Batman and Lynda Carter's Wonder Woman Team Up (in Comic Book Form)!
It's a team-up decades in the making. DC Comics is bringing two of TV's most iconic superheroes together with the upcoming Batman '66 Meets Wonder Woman '77 comic. Based on the publisher's popular series featuring adaptations of Adam West's Batman from the 1960s and Lynda Carter's Wonder Woman of the '70s, the miniseries will debut November 23 as a digital comic. The project was announced Friday at New York Comic Con during DC Entertainment's panel celebrating the 75th anniversary of Wonder Woman.
RELATED: More News From New York Comic Con
Writers Jeff Parker, who originated the Batman '66 comic, and Wonder Woman '77 scribe Marc Andreyko will collaborate on the series. "Most of the credit goes to Marc Andreyko," Parker says. "He found me at a [comic] show and within minutes had me fired up about the story possibilities. It really feels like Lynda Carter and Adam West going into action again, this time together."
The series will span 12 chapters, released biweekly (on the DC Comics app, readdcentertainment.com, comiXology.com and major e-book stores). David Hahn and Karl Kesel are the artists, and the covers will be created by Michael Allred (the artist behind the original iZombie comic, and that TV show's trippy opening title sequence). Alex Ross created the variant cover to the first issue, which is pictured above. The comic will also be collected in print editions beginning in January 2017.
"The story we're spinning spans 30 years as these two legendary superheroes fight an ancient evil across the decades," Andreyko says. "We've planned lots of twists, cameos and surprises along the way that fans of both series will appreciate."
DC Entertainment has released this preview for the first issue:
What mysteries are hidden in the book Ra's al Ghul just hired Catwoman to steal? And why does this caper lead Batman down memory lane—to his childhood fight against actual Nazis?! Witness his first encounter with one of the greatest heroes the world has ever known: Wonder Woman!
Below are the full covers to issue No. 1, by Allred, and Ross's variant.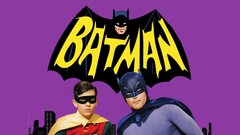 Batman
where to stream
Powered by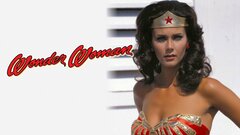 Powered by