'Phineas and Ferb' Creators Rap About Their New Show, 'Milo Murphy's Law'
The popular animated series Phineas and Ferb ended over a year ago, and despite the loss, Disney fans are looking forward to a new show from its creators. Dan Povenmire and Jeff "Swampy" Marsh are pretty hyped about Milo Murphy's Law—so hyped in fact that it has them rapping. Of course, seeing nerdy guys rapping is always funny, as the star of Milo, "Weird Al" Yankovic, has shown over the years.
Below is a new rap from Povenmire and Marsh on their excitement of creating the new show, titled "We're Gonna Do It Again," featuring fellow animators and writers. The duo also drop rhymes about Yankovic as well as Christian Slater, Sabrina Carpenter and others in their voice cast.
RELATED: First Look at Poster for Milo Murphy's Law, Starring 'Weird Al' Yankovic

The new show is about a boy named Milo Murphy, a descendant of the person responsible for Murphy's Law. Milo embodies the law which essentially states that anything that can go wrong, will go wrong, which leaves to the imagination all of the situations he will face.
RELATED: 'Weird Al' Yankovic Talks About Milo Murphy's Law

This isn't the first time they have been this excited to work, back in 2011 they released the rap "Animatin'" (below) about their work on Phineas and Ferb.

If this rap is any indication, the pair clearly haven't lost their touch.
Milo Murphy's Law, Series Premiere, Monday, October 3, 8/7c, Disney XD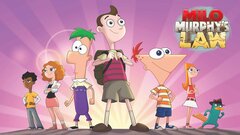 Powered by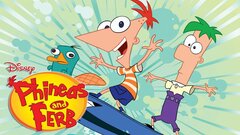 Powered by