Roush Review: 'The Black Church: This Is Our Story, This Is Our Song' Is a Joyful Noise
Let Oprah testify: "I don't know how we could have survived as a people without it," she fervently attests of the enduring power and uplifting influence of the Black church. Winfrey is among many voices — scholars, gospel greats, faith leaders and celebrities (John Legend, Jennifer Hudson) — who help lead host Henry Louis Gates Jr. through a fascinating four-hour history of an ever-changing institution at the nexus of race, religion and politics.
It's not an unblemished chronicle. Even as Gates tracks the infusion of Christianity into African traditions preserved during slavery, he acknowledges the sexism that kept women out of the pulpit for centuries, among other contradictions. Still, the tone is mostly reverent when Gates visits several historic churches, those sanctuaries for resilience and resistance during Reconstruction, Jim Crow, the tragedies and triumphs of the civil-rights era and the current social-justice movement.
There's a reason Song is in the title. No study of the Black church could ignore the music that sustained the faithful, from soaring spirituals that predate the Civil War to the crossover soul of Sister Rosetta Tharpe and Aretha Franklin. A joyful noise indeed.
The Black Church: This Is Our Story, This Is Our Song, Tuesday–Wednesday, February 16–17, 9/8c, PBS (check local listings at pbs.org)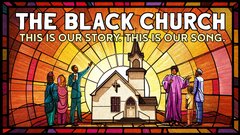 Powered by