Is 'Blindspot's' Jane Going Bad? (VIDEO)
One day she's a duffel bag-lady, the next day, Blindspot's Jane Doe (Jaimie Alexander) might be an FBI asset or maybe a secret double-agent working for Orion. At other times, she's been Taylor Shaw, a South African orphan named Remy—or Alice Kruger, depending on when you caught her—a betrayed soldier and a romantic possibility for Agent Weller (Sullivan Stapleton). Honestly, we have no idea who or what Jane really is and tonight's episode only makes it harder to figure out the tattooed enigma.
RELATED: Blindspot Boss on Season 2's Big Reveals and the Arrival of Archie Panjabi
With the clock running down on a dirty DEA agent's planned sale of missiles to a drug cartel, the team reluctantly agrees to include Jane in on the plan to stop it (after all, the intel did come from one of her tattoos). But just because they let the woman who misled them all last season in on their reindeer games, that doesn't mean this Doe isn't still on their bad side. And as it turns out, they may have a very good reason to be wary of trusting her again.
In this exclusive clip from Wednesday night's episode, entitled "Heave Fiery Knot," Jane opens up to Nas (Archie Panjabi) about her growing disdain for the American government and borderline respect for what her adoptive mother (Michelle Hurd) and brother (Luke Mitchell) are doing to expose the U.S.'s crimes against its own. Could it be that Jane isn't entirely on board with helping the FBI and the NSA bring down her family's Sandstorm group?
Blindspot airs Wednesdays at 8/7c on NBC.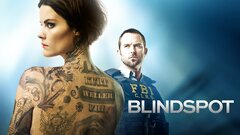 Powered by