'Right Now Kapow' Brings Hyperactive Animated Sketch Comedy Back to TV (VIDEO)
Since the late, great MAD animated series went off the air in 2013, there's been a lack of ridiculous and entertaining sketch comedy for the all-ages crowd. That ends Monday when Disney XD launches Right Now Kapow, a colorful new collection of absurdly hilarious hyper-active shorts. Not coincidentally, the show comes from Warner Bros. Animation, which produced MAD, and was created by two of that show's producers, Marly Halpern-Graser and Justin Becker.
RELATED: Disney Reveals "Monstober" Lineup
Right Now Kapow premieres over three consecutive nights, September 19–21, at 9/8c. Descriptions of some of the first few sketches are amusingly vague, but give the idea of the show's ridiculously random flavor: a pharaoh puts friendship to the test; a reporter meets a giraffe; a wizard throws a dinner party; a wrestler makes a career change; a garbage truck puts on a show; a sphinx is such a drama queen.
Here's an exclusive clip from the show, putting a new spin on the "5 Second Rule" debate:
Right Now Kapow, Series premiere, Monday, September 19, 9/8c, Disney XD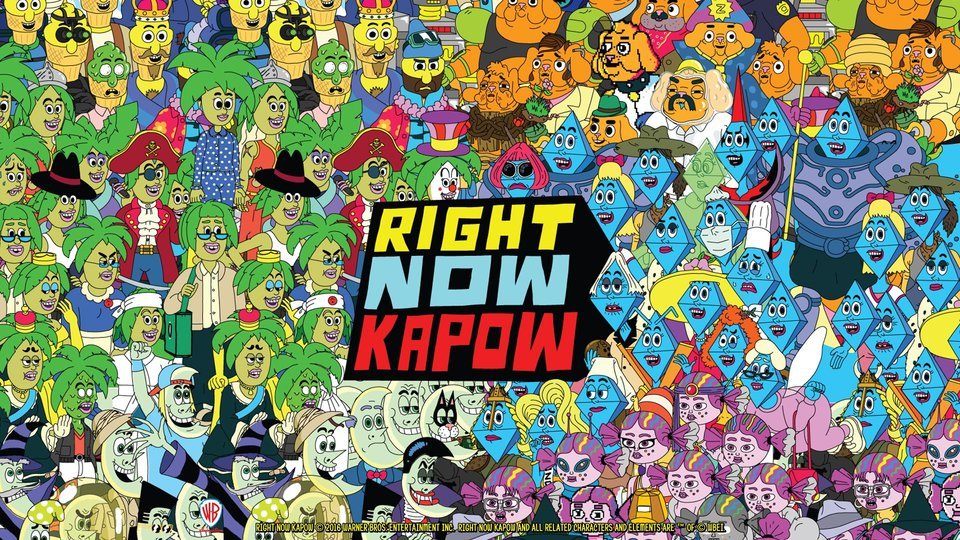 Powered by