'Law & Order: SVU' Investigates a Shooting in Central Park and a False Imprisonment in Season 18
A new executive producer, Rick Eid, may be at the helm of Season 18 of Law & Order: SVU, but fans can rest assured that the crime show franchise's flagship series will not be tinkered with.
There is, per usual, dramatic charge aplenty. The fatal shooting of Sgt. Mike Dodds (Andy Karl) in last season's finale "leaves Lt. Olivia Benson [Mariska Hargitay] carrying tremendous guilt over his death," the actress says. The pain is especially raw when she comes face-to-face with Mike's dad, Chief Dodds (Peter Gallagher). "Her self-doubt translates into a powerful maternal desire to protect her team, as well as making some high-risk choices," she says.
RELATED: Mariska Hargitay on Being Proud of Law & Order: SVU and Advocating For Victims of Abuse
The department, meanwhile, will tackle a politically sensitive case involving a Muslim couple who shoot up a crowd in Central Park, and the investigation will pit Benson against Dodds, ADA Barba (Raúl Esparza) and the FBI. "We discover that the wife had been raped and tortured by her husband and his brother," Eid says. "To Barba, she's the face of evil and needs to go down, but Benson believes she's a victim." Benson's appeal for leniency for the abused woman proves extremely unpopular.
She does get some solace from her longtime Internal Affairs antagonist turned beau, Ed Tucker (Robert John Burke), who has joined New York's new Conviction Integrity Unit, which looks into possible wrongful verdicts. Playing off the Emmy-winning Netflix docuseries Making a Murderer, their first case centers on a convict (Henry Thomas) falsely imprisoned for 17 years. (Kelli Williams guest stars as his original accuser.)
RELATED: More Scoop on Fall Shows
"Once released, he quickly becomes a suspect in a rape and murder investigation," says Eid. Look for Vice President Joe Biden to appear in this episode to talk about the backlog of unexamined rape kits, a cause he's worked on with Hargitay's charity, Joyful Heart Foundation.
Episode 3 centers on a sexual predator (CSI's Wallace Langham) who poses as the head of a prestigious college's admissions program in order to pressure mothers into sex, ensuring their child's entrance to the school. "The question is: Is that rape? There's no such thing [on the books] as fraudulent inducement into sex," says Eid. Benson's sure to take issue with that.
Law & Order: SVU, Season Premiere, Wednesday, September 21, 9/8c, NBC.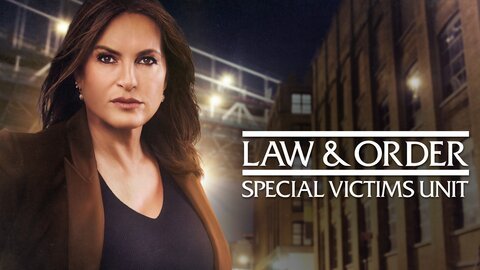 Powered by