Hallmark's 'Christmas Waltz': 10 Facts You Didn't Know About Will Kemp
Hallmark Channel leading man Will Kemp reunited with former Love, Romance & Chocolate costar Lacey Chabert for a Hallmark Channel holiday spectacular, Christmas Waltz, where he plays a dance instructor — which is not a stretch for this multi-talented actor
A former Swan Lake star-turned model-turned-actor, Kemp has a diverse background that spans ballet to lighting up a Gap commercial. Below, 10 facts you might not know about this impressive star.
See Also
The stars hope their Hallmark film encourages you to make the most of the holiday, try something new, and dance like no one is watching.
1. He's a Professional Ballet Dancer
The English-born actor trained at the Royal Ballet School before being accepted to the (now-named) New Adventures dance company at age 16. Kemp went on to portray the titular Swan role in Matthew Bourne's Swan Lake from 1997 to 2000 in both the London and Broadway productions. He even received the nickname "James Dean of the dance world" for his striking good looks and seemingly effortless dance style.
View this post on Instagram
2. He's A World-Class Model
Speaking of those James Dean looks, Kemp was part of the iconic, star-studded Peter Lindbergh-directed commercial for Gap's "For Every Generation" campaign. In 2004, Kemp also was photographed alongside Sarah Jessica Parker and Anthony Mackie for the brand's holiday ads.
View this post on Instagram
3. He Wanted More than Modeling
Shortly after his Gap campaigns, Kemp is rumored to have turned down a lucrative modeling deal with Giorgio Armani for fear of being typecast. His burgeoning acting career began in 2004 with the Hugh Jackman-led Van Helsing and thriller Mindhunters, alongside LL Cool J, Val Kilmer, and Christian Slater. Kemp called working on Mindhunters with the A-list stars a "Hollywood baptism of fire."
View this post on Instagram
4. He Trod the Boards
Kemp starred as both the horse Nugget and The Young Horseman in the 2007 West End revival of Equus starring Daniel Radcliffe. As Nugget, Kemp wore a wire horse mask and metal hooves, carrying Radcliffe on his back while galloping.
View this post on Instagram
Kemp recently posted a throwback photo on Instagram as a call to action to save theaters in the U.K. "The thought of this play and so many other productions not being able to return again in the future is simply devastating," Kemp wrote.
5. Christmas Waltz Isn't His First Screen Dance
Kemp first wowed audiences with his stellar moves in 2008's Step Up 2: The Streets. His high-energy performance as Blake Collins brought a new flair to the franchise.
6. He's a Bravo Show Love Interest
Bravo's Girlfriends' Guide to Divorce featured Kemp in a supporting role across three seasons as love interest Scott. One of his favorite projects, Kemp often posts behind-the-scenes set photos on social media with his former costars.
View this post on Instagram
7. He Gets His Hands Dirty
For Hallmark Channel's Love, Romance & Chocolate, Kemp went into the kitchen at Zaabar Chocolate to learn from the Belgian chocolatiers for his role. "#anactorprepares," Kemp captioned this sweet pic.
View this post on Instagram
8. He Starred in a Period Piece
Kemp starred in the historical fiction drama Reign on CW, which reimagined Mary, Queen of Scots' early royal days. He frequently posts throwback photos of his role as the smoldering Lord Darnley, including jokes about "getting stroppy in leather pants" and toasting to #TGIF.
View this post on Instagram
9. He Puts Family First
The 43-year-old star wed score producer Gabby Jameson on New Year's Eve in 2002. After living in Los Angeles together, the couple relocated to the U.K. in 2018. They have two children, now teens. Kemp told The Grace Tales that while he "enjoys being the 'fun dad,'" he struggles with "carving out 'my' time" for his career, and tries to bring his family to international sets.
View this post on Instagram
10. He Keeps Fit
To unwind, Kemp works out with his fitness coach brother Roland, founder of Kemp Fitness in the U.K.
Christmas Waltz, Hallmark Channel, Now Available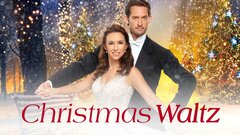 Powered by