'Gotham': 6 Burning Questions for Season 3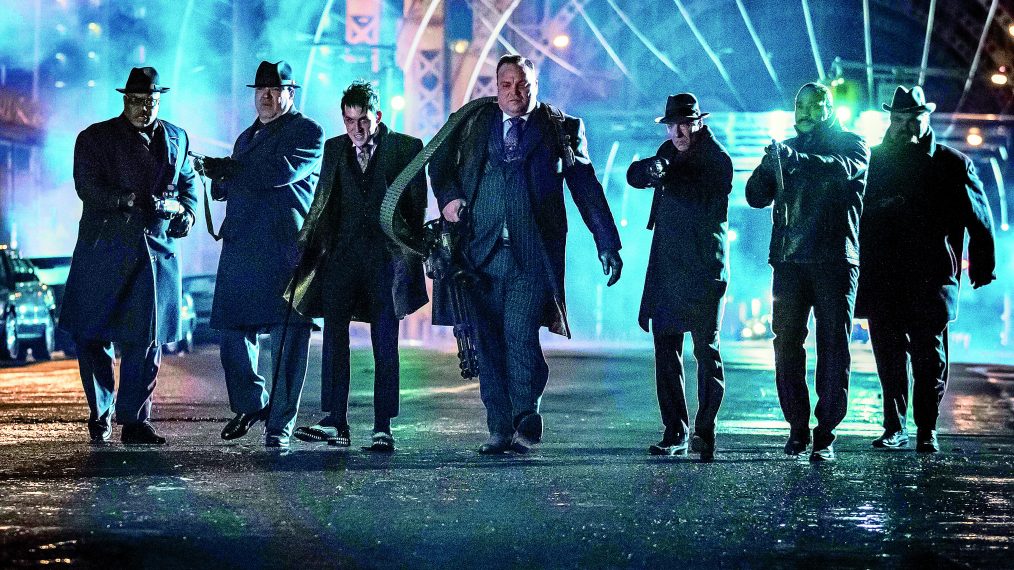 The villains rose in Season 2, then roared into the night after Arkham Asylum's Indian Hill was shut down. So what awaits Gotham now that Jim Gordon is no longer on the force and half of DC Comics' craziest are on the loose? We have some Season 3 intel even the GCPD doesn't know about yet!
We met the Court of Owls in the wild Season 2 ender. Who exactly are they?
"They're a shadowy, Illuminati-like group which basically controls Gotham," executive producer John Stephens explains. The masked cabal, first introduced into the Batman comic book canon in 2011, was revealed to be pulling the strings. The organization employs an enforcer named Talon, who is set to appear in Season 3.
RELATED: How Will Gotham's Poison Ivy Grow Up in Season 3?
What other characters from the comic books are on deck for next season?
Hugo Strange's (BD Wong) experiments-gone-wrong escaped from Indian Hill, which means Gotham is now host to a plethora of new baddies, including the Mad Hatter (Benedict Samuel) and his henchmen, the Tweed Brothers. We'll see more of zombie Solomon Grundy "deeper into next season," Stephens says, adding that the appearance of Clayface Bruce Wayne (also played by David Mazouz, below) is "going to have major repercussions next year as well."
What about Fish Mooney (Jada Pinkett Smith)?
Following the former crime boss's resurrection late in Season 2, Stephens teases a brewing showdown between Penguin (Robin Lord Taylor) and Miss Mooney…one that should be explosive now that she has mad new skills. "Folks had better watch out, that is all I can say!" Stephens says with a laugh.
With Indian Hill closed and the murder of Bruce's parents solved, will Jim Gordon (Ben McKenzie) rejoin the GCPD?
In time, but first he's got to work through his own stuff. "We're going to see a different version of Jim at the beginning of next year," Stephens says, hinting that an event at the top of Season 3 will rock Gordon's worldview. "He's much more of a loner…and he'll be walking into very dangerous situations in order to have a spark of life. He's tempting fate in a way."
What's next for #Nyguin?
Stephens happily reports Ed Nygma (Cory Michael Smith) and Oswald "Penguin" Cobblepot (Robin Lord Taylor) will "become a real duo for the first half of the season," as Oswald lures the riddle-tossing maniac into his plan to regain control of Gotham.
RELATED: Gotham: Ben McKenzie On Bringing Jim Gordon to the Dark(er) Side
Will we ever meet the Joker?
Get ready to smile! After the death of Jerome (Cameron Monaghan) earlier last season, the ginger killer developed scores of devotees. "The idea of the Joker and the cult that Lori Petty's character was a part of [in "This Ball of Mud and Meanness"]—we're going to keep seeing that grow throughout Gotham," Stephens promises. "The Joker is such a huge part of the mythology that we want to approach [that story] very slowly and build it in a way no one's seen it built before."
Gotham, Season Premiere, Monday, September 19, 8/7c, FOX.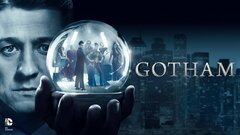 Gotham
where to stream
Powered by