'Chrisley Knows Best': Todd Makes Chase Cry (VIDEO)
On a normal day, young Chase Chrisley would probably see a prank coming a mile away from his rascally father, Todd Chrisley.
But, in this exclusive clip from Tuesday's mid-season premiere of USA's Chrisley Knows Best, Todd takes advantage of Chase being a little dopey after having his wisdom teeth pulled to tell him that he's lost something quite beloved by the 20-year old. The clip is from the second of two episodes airing Tuesday night.
RELATED: Chrisley Knows Best Decks the Halls for USA Network
Part of the fun of watching the popular reality comedy is the way the Chrisleys, like any family, pick on each other while still showing they love each other. Of course, patriarch Todd is often the biggest offender and with the first half of season four averaging over 2.6 million viewers, it's a formula that's clearly working for the show's success.
Watch the exclusive clip below:

Chrisley Knows Best, Midseason Premiere, Tuesday, August 23, 10/9c, USA.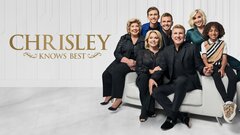 Powered by