A Beginner's Guide to Nordic Noir: 7 Series to Stream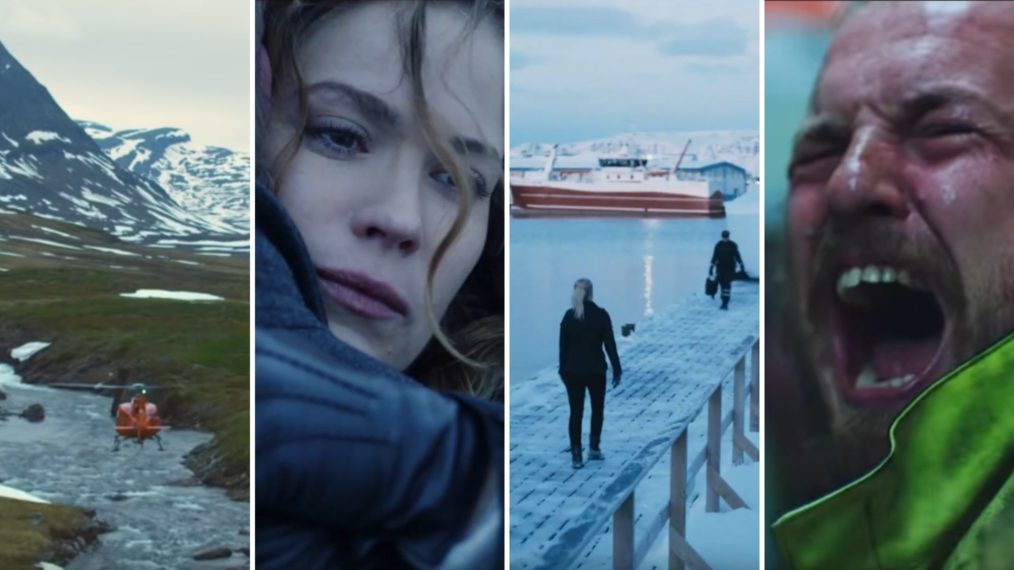 Scandinavia isn't all hygge and happiness. The region—as with its Nordic neighbors Iceland and Finland—is also known for startlingly grisly crime dramas. Introducing "Nordic noir," a crime fiction genre that has crossed over from the printed page to the screen—and from Europe to the States. If you've seen The Girl With a Dragon Tattoo, for example, you know Nordic noir. If you watched The Killing on AMC or The Bridge on FX, you have Nordic noir to thank: Those series were based on Denmark's Forbrydelsen and Broen, respectively.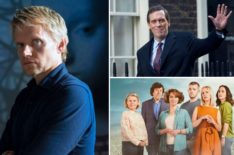 See Also
'Roadkill,' 'Flesh and Blood,' and 'Van der Valk' are among this season's new offerings.
Nordic noir "is defined by its emotional chilliness and overarching sense of despair, expressed via brutal murder-mystery plots, often set in cold, dark countries like Sweden, Norway, Iceland, Denmark, and Finland," The Verge explains. "The themes, style, and tone of these stories—from their troubled detectives to their sense that contemporary society is rotten at its core."
And as Channel 4 host Walter Iuzzolino tells The Guardian, there must be something in the water around the 60° N latitude. "Scandi is unique in its ability to deliver a compellingly dark thriller," Iuzzolino says. "They've mastered that art better than anywhere else in the world."
If you want to dive into the genre, we've rounded up some prime Nordic noir examples currently streaming on Netflix, Hulu, and Amazon Prime. You might want to don your chunkiest sweater and light a fire in the fireplace, though—these series will chill you to the core.
Deadwind (Karppi), Netflix
A widowed homicide police detective and her rookie partner investigate a woman's disappearance and death in a Finnish series The Verge says "offers the simple satisfaction of watching smart professionals bring some order to a chaotic world, one case at a time."
Case, Netflix
After a ballerina is found dead at Reykjavik's National Theatre, a detective searches for answers and delves into the underbelly of the city's polite society in this Icelandic crime drama. The Guardian hails the second episode "for its game-changing properties, just when you thought you had worked out who everyone was."
The Valhalla Murders (Brot), Netflix
The Reykjavik police scramble to find the killer—and to keep key details from the public—after finding two bodies with eye wounds in this Icelandic mystery. "What keeps you compelled, with as much force as the mystery, is the attention paid to minor characters," observes The Globe and Mail.
Quicksand (Störst av allt), Netflix
A school shooting shocks an upper-class Stockholm suburb, and all eyes are on an 18-year-old student, who recounts the events leading up to the tragedy through a series of flashbacks in this Swedish crime drama.
Mammon, Amazon Prime Video
This Norwegian crime series—which won the Best Drama Series award at the 2017 International Emmys—tracks a journalist whose inquiry into a multinational corporation's fraud uncovers his own family's involvement.
Trapped (Ófærð), Amazon Prime Video
As a powerful storm closes on a small town in this Icelandic mystery series, local fishermen find a limbless, headless corpse, and the police chief rushes to solve the case before the tempest. "Even without all these promising plot angles, Trapped was worth watching for its chill beauty alone," says Daily Telegraph.
Midnight Sun (Midnattssol), Hulu
In this French-Swedish co-production, a homicide investor travels to Sweden to investigate a French national's helicopter-assisted decapitation. (See, we told you Nordic noir was dark!)