'Eli Roth's History of Horrors' Returns With Masters Exploring the Genre (VIDEO)
Horror film producer, director, writer, and actor Eli Roth, along with master storytellers and horror movie stars, returns to explore the themes of this popular genre.
Legendary creators in the genre come back for Season 2 of Eli Roth's History of Horrors, premiering Saturday, October 10 on AMC.
On the season premiere episode, "Houses of Hell," home is where the heart is, unless you live in a house of hell.
Whether they are filled with specters or psychos, every one of these houses pokes at our illusions of comfort and safety.
Eli Roth's History of Horrors, Premiere, Saturday, October 10, 10/9c, AMC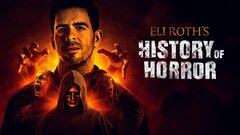 Powered by