'Upload': Robbie Amell's 3 Things to Know About His Amazon Comedy
Turns out, there is life after death — in the form of a virtual holiday. On this smart satire from Parks and Recreation cocreator Greg Daniels, Robbie Amell is a coder named Nathan who, after suffering fatal injuries in a car crash, has his consciousness transferred into the heavenly digital resort Lakeview. Amell downloads the info on Upload for us.
1. The futuristic idea came from the past.
Amell says Daniels conceived the series decades ago when he was a writer at Saturday Night Live, but nobody wanted to touch it until the success of shows like The Good Place: "It was too out there."
2. It's not just sci-fi.
Once Nathan settles into his augmented afterlife, more emotional layers emerge. "It's a comedy, a dramedy, a romantic comedy and then it's like a sci-fi thriller," Amell notes. "[And] you're still laughing along the way."
3. This Upload took forever.
The pilot shot in January 2018, with the rest of the series filming from February to April of 2019. "I'm 29 in the pilot; 30 in Episodes 2, 3, 4 and 5; 31 in 6 through 10; and 32 when it airs," reveals the new dad (with wife Italia Ricci of Designated Survivor). "We need to do more episodes before I look too old. The baby's aging me!"
Upload, Series Premiere, Friday, May 1, Amazon Prime Video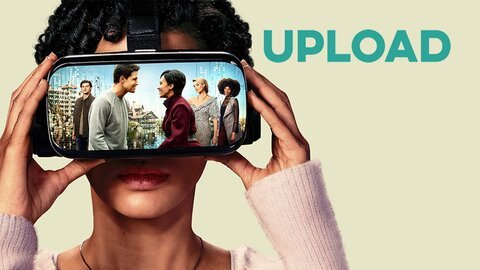 Upload
where to stream
Powered by