'The Daily Show's Trevor Noah Hopes For 'Controlled Chaos' At the 2016 Conventions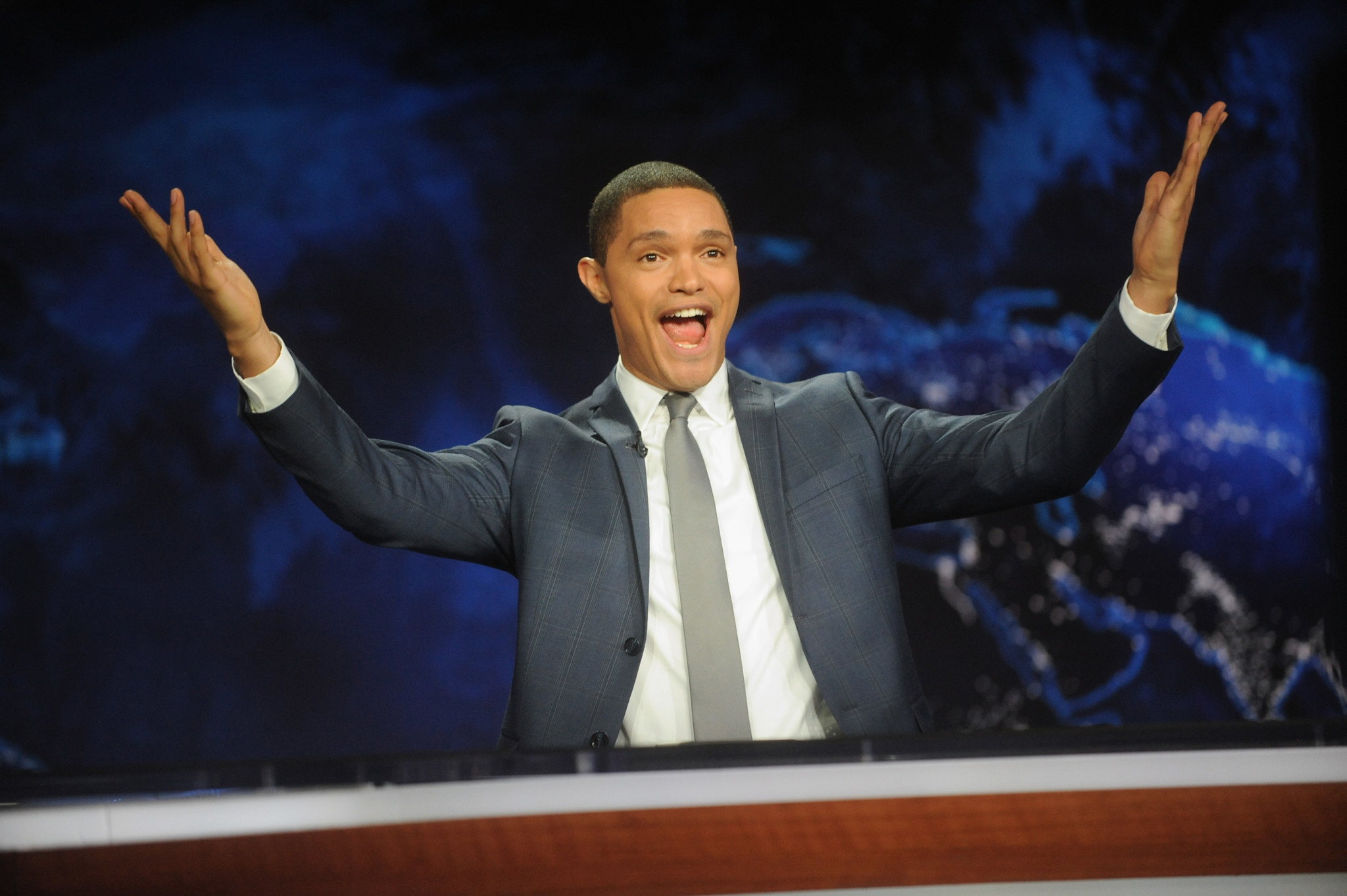 South African comic Trevor Noah began his stint as Jon Stewart's handpicked host of The Daily Show last September, just as this country's most unusual presidential election season heated up. A mere 10 months later, he's going on the road with his correspondents to Cleveland to cover—and mock—the Republican National Convention (Tuesday, July 19 through Friday, July 22). The following week (Tuesday, July 26 through Friday, July 29) The Daily Show heads to Philadelphia to do the same for the Democrats.
We asked Noah about his first time watching the U.S. election process from inside the belly of the beast.
As an observer from abroad, what are five words that describe your first American presidential campaign?
Divisive, protracted, entertaining, convoluted and insane.
Does that make it a comic's dream?
Not necessarily. I don't revel in destruction or chaos. Most of the time I'm figuring out how to process the information and commiserate with my audience.
What most puzzles you about the election process?
How candidates are able to completely do an about-face after spending half their campaign telling us why their opponents are not fit to lead. So what now, after you've dropped out? People must forget everything you've said. It's ridiculous.
RELATED: The Daily Show's Trevor Noah Undergoes an Emergency Appendectomy
How do you see your role heading up a fake newscast covering the election?
The roles have slowly switched. We're the real ones covering a farce. How else can you describe what's going on in this race?
How are you preparing for the conventions? Recent guest John Heilemann, Game Change coauthor and The Circus cohost, suggested alcohol.
If anything, I may take weed to the Republican convention just to help them all get through the decision they may have to make. And we'll be bringing riot gear.
Are you hoping for chaos?
Controlled chaos. It would be great if the delegates try to wrestle the nomination from Trump. And since he has extensive experience in the world of wrestling, it could prove a great match.
Which of the Presidential candidates is your favorite guest?
By far, Sen. Lindsay Graham.(The South Carolinian was one of 16 opponents Trump defeated on his way to the nomination.) He was honest and funny and gave us an insight into the Republican world of dealing with Trump.
Anyone left on your guest wish list?
Bernie Sanders. And I hope President Obama will grace us with his presence before he leaves office.
You've been very tough on Donald Trump. Heard anything from him? Any snarky tweets?
No, nothing at all. I don't think I've been tough on him. I think I've been fair.
What pointers did Jon Stewart offer for covering the campaign?
To make the show that I believe needed to be made and not to let it drive me mad.
Speaking of mad, are you building the righteous rage that fueled the political humor of your predecessor?
We all have different ways of dealing with our political frustrations. I've never been about rage. Maybe it's because I've grown up in a world where an angry black man is often seen as a threat.

The proliferation of guns here, however seems to strike a chord. Is that partially about growing up in South Africa, which has a terrible gun-related crime rate?
It has more to do with me being a human. It's scary and frustrating when people use excuses like "You'll never be able to stop all gun deaths." Yes, but that doesn't mean we can't try. Car manufacturers keep trying to improve the safety of their vehicles to minimize loss life. Why can't we do the same with guns?
The Daily Show, Weeknights, 11/10c, Comedy Central.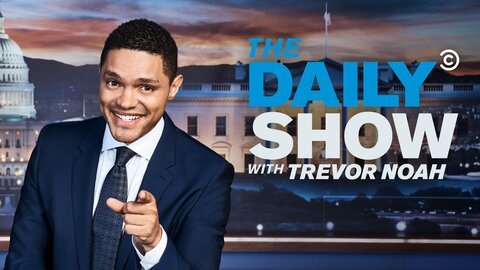 Powered by