'Comedy Bang! Bang!' Host Scott Aukerman on 100 Episodes of His Weird Talk Show
Who doesn't love getting twice the bang for their buck? Comedy Bang! Bang!'s midseason finale doubles as the chat-show parody's 100th episode. So host Scott Aukerman and bandleader "Weird Al" Yankovic (above right, with Aukerman) are going big! big! After a regular installment with guest Kristen Schaal at 11/10c, comedian and movie star Zach Galifianakis (with whom Aukerman cocreated Between Two Ferns) joins the boys at 11:30/10:30c for a special episode that strays from the show's usual Late Night With David Letterman meets Pee-wee's Playhouse format. We asked Aukerman about turning the big 1-0-0 and more.
Can you give us any scoop about the finale?
Normally the show's a talk show and I interview guests on the couch. But something happens during the cold open and I get amnesia. So I no longer remember how to host. And the staff and Zach tell me stories about how we met in order to jog my memory.
RELATED: 'Weird Al'; Yankovic on Being Comedy Bang! Bang!'s New Bandleader
When you debuted in 2012, did you think you'd make 100 episodes?
Definitely not. When IFC bought the show, they told me they would maybe make six. They said, "Ten would just be crazy!" Then they ordered 10. Then next season they ordered 20, and then in the fourth season they ordered 40. We started just breaking all the rules.
Even "normal" episodes don't have "normal" interviews. Which guest surprised you the most with their playfulness?
This season even people [about whom] I was thinking, "Oh, I don't know how they are going to react to being on this stupid show" got it. Like Joe Jonas. He had so much fun on the show that he wants to come back and do a character the next time he's on.
RELATED: Wyatt Cenac on Night Train, Leaving The Daily Show and His 'Feud' With Jon Stewart
You filmed 80 episodes in the last three years. Now that you're on hiatus, what are you going to do?
Take a little break and see what else is out there in the world. I assume there's daylight? [Laughs] I haven't really seen it.
Comedy Bang! Bang!, Midseason finale, Friday, July 1, 11/10c, IFC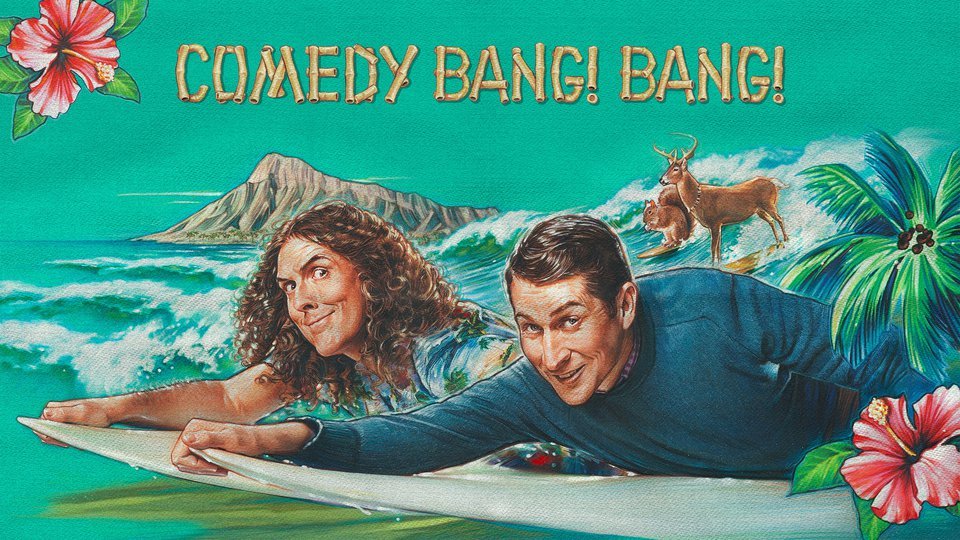 Powered by