Your Full Schedule of TCM's '31 Days of Oscar' 2020
TCM's annual 31 Days of Oscar programming returns for its 25th year, kicking off on February 1 with a month-long showcase celebrating 360 Degrees of Oscar.
Each of the featured films recognized by the Academy is connected to the following film by an actor or actress starring in both pictures, allowing for a span of movies across genres and generations.
The final film on March 2 completes the circle.
See the full schedule below and try to guess the connections all month long.
SATURDAY, FEBRUARY 1
6:00 AM
The Entertainer (1960) Laurence Olivier
7:45 AM
Wuthering Heights (1939) Flora Robson
9:30 AM
Caesar And Cleopatra (1945) Leo Genn
11:45 AM
Quo Vadis (1951) Peter Ustinov
2:45 PM
Billy Budd (1962) Terence Stamp
5:00 PM
Far From the Madding Crowd (1967) Julie Christie
8:00 PM
Doctor Zhivago (1965) Omar Sharif
11:30 PM
Funny Girl (1968) Barbra Streisand
2:15 AM
The Way We Were (1973) Robert Redford
4:30 AM
The Candidate (1972) Melvyn Douglas
SUNDAY, FEBRUARY 2
6:30 AM
Ninotchka (1939) Richard Carle
8:30 AM
Morning Glory (1933) C. Aubrey Smith
10:00 AM
Dr. Jekyll and Mr. Hyde (1941) Barton MacLane
12:00 PM
The Maltese Falcon (1941) Mary Astor
2:00 PM
Little Women (1949) Elizabeth Taylor
4:15 PM
Lassie Come Home (1943) Donald Crisp
6:00 PM
The Private Lives of Elizabeth and Essex (1939) Errol Flynn
8:00 PM
The Adventures of Robin Hood (1938) Olivia De Havilland
10:00 PM
Hold Back the Dawn (1941) Charles Boyer
12:15 AM
All This, and Heaven Too (1940) Bette Davis
2:45 AM
Dark Victory (1939) George Brent
4:45 AM
42nd Street (1933) Una Merkel
MONDAY, FEBRUARY 3
6:30 AM
Born to Dance (1936) Buddy Ebsen
8:30 AM
Broadway Melody of 1936 (1935) Eleanor Powell
10:45 AM
Lady Be Good (1941) Red Skelton
12:45 PM
Neptune's Daughter (1949) Betty Garrett
2:30 PM
On the Town (1949) Frank Sinatra
4:15 PM
The Tender Trap (1955) Carolyn Jones
6:15 PM
The Bachelor Party (1957) Don Murray
8:00 PM
Bus Stop (1956)Marilyn Monroe
9:45 PM
Some Like It Hot (1959) Tony Curtis
12:00 AM
The Great Race (1965) Arthur O'Connell
2:45 AM
Pocketful of Miracles (1961) Glenn Ford
5:15 AM
Cimarron (1960) Anne Baxter
TUESDAY, FEBRUARY 4
7:45 AM
The North Star (1943) Ann Harding
9:30 AM
When Ladies Meet (1933) Myrna Loy
11:00 AM
Emma (1932) Marie Dressler
12:15 PM
Anna Christie (1930) Greta Garbo
1:45 PM
Camille (1936) Lionel Barrymore
3:45 PM
Rasputin and the Empress (1933) Ethel Barrymore
6:00 PM
None But the Lonely Heart (1944)mBarry Fitzgerald
8:00 PM
Going My Way (1944) Bing Crosby
10:15 PM
Road to Morocco (1942) Bob Hope
12:00 AM
The Princess and the Pirate (1944) Virginia Mayo
2:00 AM
White Heat (1949) James Cagney
4:00 AM
Here Comes the Navy (1934) Pat O'Brien
WEDNESDAY, FEBRUARY 5
6:00 AM
Flirtation Walk (1934) Dick Powell
7:45 AM
A Midsummer Night's Dream (1935) Anita Louise
10:15 AM
The Story of Louis Pasteur (1936) Josephine Hutchinson
11:45 AM
North by Northwest (1959) Martin Landau
2:15 PM
The Greatest Story Ever Told (1965) Jose Ferrer
5:45 PM
The Caine Mutiny (1954) Fred MacMurray
8:00 PM
The Apartment (1960) Jack Lemmon
10:15 PM
The China Syndrome (1979) Jane Fonda
12:30 AM
Cat Ballou (1965) Lee Marvin
2:15 AM
The Dirty Dozen (1967) Charles Bronson
5:00 AM
The Magnificent Seven (1960) Robert Vaughn
THURSDAY, FEBRUARY 6
7:15 AM
The Caretakers (1963) Ellen Corby
9:15 AM
Caged (1950) Eleanor Parker
11:00 AM
Above and Beyond (1953) James Whitmore
1:15 PM
All the Brothers Were Valiant (1953) Stewart Granger
3:00 PM
King Solomon's Mines (1950) Richard Carlson
4:45 PM
Back Street (1941) Margaret Sullivan
6:15 PM
Three Comrades (1938) Franchot Tone
8:00 PM
The Lives of a Bengal Lancer (1935) Gary Cooper
10:00 PM
A Farewell to Arms (1932) Helen Hayes
11:45 PM
The Sin of Madelon Claudet (1931) Robert Young
1:15 AM
Crossfire (1947) Robert Mitchum
3:00 AM
Thirty Seconds Over Tokyo (1944) Dorothy Morris
5:30 AM
None Shall Escape (1944) Marsha Hunt
FRIDAY, FEBRUARY 7
7:00 AM
Blossoms in the Dust (1941) Walter Pidgeon
8:45 AM
Madame Curie (1944) Green Garson
11:00 AM
Sunrise at Campobello (1960) Jean Hagen
1:30 PM
Singin' in the Rain (1952) Debbie Reynolds
3:30 PM
The Unsinkable Molly Brown (1964) Ed Begley
5:45 PM
Sweet Bird of Youth (1962) Geraldine Page
8:00 PM
Interiors (1978) Diane Keaton
10:00 PM
Annie Hall (1977) Woody Allen
11:45 PM
The Front (1976) Zero Mostel
1:30 AM
A Funny Thing Happened on the Way to the Forum (1966) Jack Gilford
3:30 AM
Mister Buddwing (1966) Angela Lansbury
5:15 AM
The Red Danube (1949) Louis Calhern
SATURDAY, FEBRUARY 8
7:15 AM
Juarez (1939) Claude Rains
9:30 AM
Now, Voyager (1942) Paul Henreid
11:30 AM
The Spanish Main (1945) Maureen O'Hara
1:30 PM
This Land Is Mine (1943) George Sanders
3:30 PM
The Picture of Dorian Gray (1945) Donna Reed
5:45 PM
From Here to Eternity (1953) Deborah Kerr
8:00 PM
Separate Tables (1958) Burt Lancaster
10:00 PM
Atlantic City (1980) Susan Sarandon
12:00 AM
Bull Durham (1988) Tim Robbins
2:00 AM
The Player (1992) Dean Stockwell
4:30 AM
The Valley of Decision (1945) Marshall Thompson
SUNDAY, FEBRUARY 9
6:45 AM
Mystery Street (1950) Ricardo Montalban
8:45 AM
Battleground (1949) John Hodiak
11:00 AM
The Harvey Girls (1946) Marjorie Main
1:00 PM
Friendly Persuasion (1956) Dorothy McGuire
3:30 PM
Gentleman's Agreement (1947) Anne Revere
5:45 PM
National Velvet (1944) Mickey Rooney
8:00 PM
Strike Up the Band (1940) Judy Garland
10:15 PM
A Star Is Born (1954) James Mason
1:30 AM
Julius Caesar (1953) Marlon Brando
3:45 AM
On the Waterfront (1954) Eva Marie Saint
5:45 AM
The Sandpiper (1965) Tom Drake
MONDAY, FEBRUARY 10
7:45 AM
Raintree County (1957) Agnes Moorehead
10:45 AM
Magnificent Obsession (1954) Mae Clarke
12:45 PM
The Front Page (1931) Adolphe Menjou
2:30 PM
A Star Is Born (1937) Fredric March
4:30 PM
One Foot in Heaven (1941) Martha Scott
6:30 PM
Our Town (1940) Thomas Mitchell
8:00 PM
Stagecoach (1939) John Wayne
9:45 PM
True Grit (1969) Robert Duvall
12:00 AM
Network (1976) William Holden
2:15 AM
Executive Suite (1954) Barbara Stanwyck
4:15 AM
The Strange Love of Martha Ivers (1946) Darryl Hickman
TUESDAY, FEBRUARY 11
6:15 AM
The Grapes of Wrath (1940) Irving Bacon
8:30 AM
It's a Great Feeling (1949) Jack Carson
10:00 AM
Romance on the High Seas (1948) Doris Day
12:00 PM
Julie (1956) Louis Jourdan
1:45 PM
Madame Bovary (1949) Jennifer Jones
3:45 PM
Indiscretion of an American Wife (1954) Montgomery Clift
5:00 PM
The Young Lions (1958) Hope Lange
8:00 PM
Peyton Place (1957) Lana Turner
11:00 PM
The Bad and the Beautiful (1952) Kirk Douglas
1:15 AM
Lust for Life (1956) James Donald
3:30 AM
The Great Escape (1963) Steve McQueen
WEDNESDAY, FEBRUARY 12
6:30 AM
Somebody Up There Likes Me (1956) Pier Angeli
8:30 AM
Teresa (1951) Rod Steiger
10:15 AM
The Harder They Fall (1956) Jack Albertson
12:15 PM
The Subject Was Roses (1968) Patricia Neal
2:15 PM
The Hasty Heart (1950) Ronald Reagan
4:00 PM
Kings Row (1942) Ann Sheridan
6:15 PM
George Washington Slept Here (1942) Jack Benny
8:00 PM
To Be or Not to Be (1942) Carole Lombard
10:00 PM
My Man Godfrey (1936) William Powell
12:00 AM
One Way Passage (1932) Kay Francis
1:30 AM
Always in My Heart (1942) Walter Huston
3:30 AM
Of Human Hearts (1938) Ann Rutherford
5:30 AM
Pride and Prejudice (1940) Edna May Oliver
THURSDAY, FEBRUARY 13
7:45 AM
David Copperfield (1935) Basil Rathbone
10:15 AM
A Tale of Two Cities (1935) H.B. Warner
12:30 PM
Five Star Final (1931) Edward G. Robinson
2:15 PM
Little Caesar (1930) Glenda Farrell
4:00 PM
I Am a Fugitive from a Chain Gang (1932) Paul Muni
6:00 PM
Commandos Strike At Dawn (1942) Richard Derr
8:00 PM
When Worlds Collide (1951) Barbara Rush
9:45 PM
The Young Philadelphians (1959) Alexis Smith
12:15 AM
Night and Day (1946) Alan Hale
2:45 AM
Destination Tokyo (1944) Dane Clark
5:15 AM
Pride of the Marines (1945) John Garfield
FRIDAY, FEBRUARY 14
7:30 AM
Air Force (1943) George Tobias
9:45 AM
Sergeant York (1941) Walter Brennan
12:15 PM
Fury (1936) Sylvia Sidney
2:00 PM
Summer Wishes, Winter Dreams (1973) Joanne Woodward
4:00 PM
Rachel, Rachel (1968) Estelle Parsons
6:00 PM
Bonnie and Clyde (1967) Gene Hackman
8:00 PM
The Firm (1993) Wilfred Brimley
10:45 PM
Brubaker (1980) Murray Hamilton
1:05 AM
An American Dream (1966) JD Cannon
3:00 AM
Cool Hand Luke (1967) Anthony Zerbe
5:15 AM
Papillon (1973) Victor Jory
SATURDAY, FEBRUARY 15
7:45 AM
Cheyenne Autumn (1964) Sal Mineo
10:20 AM
Giant (1956) Rod Taylor
1:45 PM
The V.I.P.s (1963) Orson Welles
4:00 PM
The Third Man (1949) Joseph Cotten
6:00 PM
Gaslight (1944) Ingrid Bergman
8:00 PM
Casablanca (1942) Humphrey Bogart
10:00 PM
Key Largo (1948) Lauren Bacall
12:00 AM
Written on the Wind (1957) Rock Hudson
2:00 AM
Ice Station Zebra (1968) Ernest Borgnine
4:45 AM
Bad Day at Black Rock (1955) Spencer Tracy
SUNDAY, FEBRUARY 16
7:45 AM
A Guy Named Joe (1944) Don DeFore
8:30 AM
The Facts of Life (1960) Lucille Ball
10:15 AM
Top Hat (1935) Eric Blore
12:15 PM
The Gay Divorcee (1934) Alice Brady
2:15 PM
Three Smart Girls (1937) Ray Millard
4:00 PM
The Uninvited (1944) Ruth Hussey
6:00 PM
The Philadelphia Story (1940) Katharine Hepburn
8:00 PM
The Lion in Winter (1968) Anthony Hopkins
10:30 PM
The Silence Of The Lambs (1991) Jodie Foster
12:45 AM
Taxi Driver (1976) Peter Boyle
3:00 AM
Young Frankenstein (1974) Richard Haydn
5:00 AM
The Merry Widow (1952) Fernando Lamas
MONDAY, FEBRUARY 17
7:00 AM
Rich, Young and Pretty (1951) Jane Powell
9:00 AM
Small Town Girls (1979) Ann Miller
11:00 AM
Kiss Me Kate (1953) Howard Keel
1:15 PM
Show Boat (1951) Kathryn Grayson
3:15 PM
Anchors Aweigh (1945) Gene Kelly
5:45 PM
An American in Paris (1951) Leslie Caron
8:00 PM
Gigi (1958) Maurice Chevalier
10:15 PM
One Hour with You (1932) Jeanette MacDonald
11:45 PM
Naughty Marietta (1935) Nelson Eddy
2:00 AM
The Chocolate Soldier (1941) Nigel Bruce
4:00 AM
Frenchman's Creek (1944) Ralph Forbes
6:00 AM
The Green Goddess (1930) (George Arliss
TUESDAY, FEBRUARY 18
7:15 AM
Disraeli (1929) David Torrence
8:45 AM
Raffles (1930) Ronald Colman
10:00 AM
The Prisoner of Zenda (1937) Raymond Massey
12:00 PM
49th Parallel (1941) Glynis Johns
2:15 PM
Vacation from Marriage (1945) Robert Donat
4:00 PM
Goodbye, Mr. Chips (1939) John Mills
6:00 PM
In Which We Serve (1942) Celia Johnson
8:00 PM
Brief Encounter (1945) Trevor Howard
9:45 PM
Sons and Lovers (1960) Wendy Hiller
11:45 PM
Pygmalion (1939) Leslie Howard
1:30 AM
Of Human Bondage (1934) Frances Dee
3:00 AM
Little Women (1933) Joan Bennett
5:00 AM
Father of the Bride (1950) Russ Tamblyn
WEDNESDAY, FEBRUARY 19
6:45 AM
The Wonderful World of the Brothers Grimm (1962) Otto Kruger
9:15 AM
Dr. Ehrlich's Magic Bullet (1940) Sig Runman
11:00 AM
It Happened Tomorrow (1944) Paul Guilfoyle
12:30 PM
Mighty Joe Young (1949) Ben Johnson
2:15 PM
She Wore a Yellow Ribbon (1949) Victor McLaglen
4:00 PM
Gunga Din (1939) Sam Jaffe
6:00 PM
The Asphalt Jungle (1950) Sterling Hayden
8:00 PM
Dr. Strangelove (1964) Peter Sellers
9:45 PM
The Pink Panther (1964) David Niven
12:00 AM
Around the World in 80 Days (1956) Cantinflas
3:15 AM
Pepe (1961) Shirley Jones
THURSDAY, FEBRUARY 20
6:00 AM
The Music Man (1962) Robert Preston
8:45 AM
Tulsa (1949) Susan Hayward
10:30 AM
Smash Up: The Story of a Woman (1947) Carl Esmond
12:15 PM
Experiment Perilous (1944) Hedy Lamarr
2:00 PM
Algiers (1938) Joseph Calleia
3:45 PM
After the Thin Man (1936) James Stewart
5:45 PM
Mr. Smith Goes to Washington (1939) Jean Arthur
8:00 PM
The Talk of the Town (1942) Cary Grant
10:15 PM
My Favorite Wife (1940) Irene Dunne
12:00 AM
The White Cliffs of Dover (1944) Van Johnson
2:15 AM
Too Young to Kiss (1951) Gig Young
4:15 AM
Torch Song (1953) Joan Crawford
FRIDAY, FEBRUARY 21
6:00 AM
Grand Hotel (1932) Lewis Stone
8:00 AM
Suzy (1936) Jean Harlow
10:00 AM
Libeled Lady (1936) Walter Connolly
12:00 PM
It Happened One Night (1934) Claudette Colbert
2:00 PM
Drums Along the Mohawk (1939) Henry Fonda
4:00 PM
Jezebel (1938) Fay Bainter
6:00 PM
The Children's Hour (1961) Shirley MacLaine
8:00 PM
Terms Of Endearment (1983) Jeff Daniels
10:30 PM
The Hours (2002) Meryl Streep
12:45 AM
Manhattan (1979) Mark Linn-Baker
2:30 AM
My Favorite Year (1982) Jessica Harper
4:15 AM
Pennies From Heaven (1981) Tommy Rall
SATURDAY, FEBRUARY 22
6:15 AM
Seven Brides for Seven Brothers (1954) Ruta Lee
8:00 AM
Witness for the Prosecution (1957) Norma Varden
10:00 AM
The Green Years (1946) Norman Lloyd
12:15 PM
The Southerner (1945) Paul Harvey
2:00 PM
Three Little Words (1950) Arlene Dahl
4:00 PM
Kisses for My President (1964) Eli Wallach
6:00 PM
Baby Doll (1956) Carroll Baker
8:00 PM
How the West Was Won (1963) Gregory Peck
11:00 PM
The Gunfighter (1950) Karl Malden
12:45 AM
A Streetcar Named Desire (1951) Kim Hunter
3:00 AM
Planet of the Apes (1968) Maurice Evans
5:00 AM
Kind Lady (1951) Keenan Wynn
SUNDAY, FEBRUARY 23
6:30 AM
Annie Get Your Gun (1950) Betty Hutton
8:30 AM
The Perils of Pauline (1947) Constance Collier
10:15 AM
Wee Willie Winkie (1937) Shirley Temple
12:00 PM
The Bachelor and the Bobby Soxer (1947) Harry Davenport
1:45 PM
The Hunchback of Notre Dame (1939) Cedric Hardwicke
4:00 PM
Suspicion (1941) Joan Fontaine
6:00 PM
Ivanhoe (1952) Robert Taylor
8:00 PM
Waterloo Bridge (1940) Vivien Leigh
10:00 PM
Gone With the Wind (1939) Clark Gable
2:00 AM
Mogambo (1953) Ava Gardner
4:15 AM
Knights of the Round Table (1954) Mel Ferrer
MONDAY, FEBRUARY 24
6:15 AM
Lili (1953) Zsa Zsa Gabor
7:45 AM
The Story of Three Loves (1953) Moira Shearer
10:00 AM
The Red Shoes (1948) Anton Walbrook
12:15 PM
La Ronde (1950) Danielle Darrieux
2:00 PM
The Young Girls of Rochefort (1968) Henri Cremieux
4:15 PM
Le Plaisir (1952) Jean Servais
6:00 PM
That Man From Rio (1964) Jean-Paul Belmondo
8:00 PM
Two Women (1960) Sophia Loren
10:00 PM
A Special Day (1977) Marcello Mastroianni
12:00 AM
8 1/2 (1963) (Claudia Cardinale
2:30 AM
The Professionals (1966) Robert Ryan
4:45 AM
The Naked Spur (1953) Janet Leigh
TUESDAY, FEBRUARY 25
6:30 AM
That Forsyte Woman (1949) Halliwell Hobbes
8:45 AM
Varsity Show (1937) Walter Catlett
10:15 AM
Cain and Mabel (1936) E.E. Clive
12:00 PM
Bachelor Mother (1939) Charles Coburn
1:30 PM
B. F.'s Daughter (1948) Spring Byington
3:30 PM
Mutiny on the Bounty (1935) Charles Laughton
6:00 PM
The Barretts of Wimpole Street (1934) Norma Shearer
8:00 PM
The Divorcee (1930) Robert Montgomery
9:30 PM
Night Must Fall (1937) Rosalind Russell
11:45 PM
Sister Kenny (1946) Alexander Knox
2:00 AM
The Sea Wolf (1941) Gene Lockhart
4:00 AM
Something to Sing About (1937) William Frawley
WEDNESDAY, FEBRUARY 26
6:00 AM
My Wild Irish Rose (1947) Dennis Morgan
8:00 AM
Captains of the Clouds (1942) Louis Jean Heydt
10:00 AM
They Were Expendable (1945) Ward Bond
12:15 PM
The Long Voyage Home (1940) Mildred Natwick
2:15 PM
The Enchanted Cottage (1945) Herbert Marshall
4:00 PM
Foreign Correspondent (1940) Joel McCrea
6:00 PM
Primrose Path (1940) Ginger Rogers
8:00 PM
Swing Time (1936) Fred Astaire
10:00 PM
Royal Wedding (1951) Peter Lawford
12:00 AM
Good News (1947) June Allyson
1:45 AM
The Three Musketeers (1948) Frank Morgan
4:00 AM
Green Dolphin Street (1947) (Van Heflin
THURSDAY, FEBRUARY 27
6:30 AM
Johnny Eager (1942) Edward Arnold
8:30 AM
Kismet (1944) James Craig
10:30 AM
The Devil and Daniel Webster (1960) Jane Darwell
12:30 PM
Music in Manhattan (1944) Anne Shirley
2:15 PM
Bombardier (1943) Randolph Scott
4:15 PM
Captain Kidd (1945) Gilbert Roland
6:00 PM
Beneath the 12-Mile Reef (1953) Robert Wagner
8:00 PM
Broken Lance (1954) Richard Widmark
10:00 PM
Kiss of Death (1947) Victor Mature
12:00 AM
One Million B.C. (1940) Carole Landis
2:30 AM
Topper Returns (1941) Roland Young
4:15 AM
The Guardsman (1931) Herman Bing
FRIDAY, FEBRUARY 28
6:00 AM
The Great Ziegfeld (1936) Reginald Owen
9:00 AM
Mrs. Miniver (1942) Teresa Wright
11:30 AM
The Actress (1953) Anthony Perkins
1:15 PM
The Life and Times of Judge Roy Bean (1972) Paul Newman
3:30 PM
Cat on a Hot Tin Roof (1958) Burl Ives
5:45 PM
East of Eden (1955) James Dean
8:00 PM
Rebel Without a Cause (1955) Natalie Wood
10:00 PM
Splendor in the Grass (1961) Warren Beatty
12:15 AM
Shampoo (1975) Goldie Hawn
2:15 AM
Best Friends (1982) Jessica Tandy
4:15 AM
The Seventh Cross (1944) Herbert Rudley
SATURDAY, FEBRUARY 29
6:15 AM
Brewster's Millions (1945) Dennis O'Keefe
7:45 AM
Gold Diggers of 1933 (1933) Joan Blondell
9:30 AM
The Champ (1979) Faye Dunaway
11:45 AM
The Four Musketeers (1975) Richard Chamberlain
1:45 PM
The Swarm (1978) Patty Duke
4:00 PM
The Miracle Worker (1962) Anne Bancroft
6:00 PM
The Graduate (1967) Dustin Hoffman
8:00 PM
Tootsie (1982) Teri Garr
10:15 PM
Oh, God! (1977) George Burns
12:15 AM
The Sunshine Boys (1975) Walter Matthau
2:15 AM
California Suite (1978) Maggie Smith
4:15 AM
Hot Millions (1968) Cesar Romero
SUNDAY, MARCH 1
6:15 AM
The Thin Man (1934) Harold Huber
8:00 AM
G Men (1935) Monty Blue
9:30 AM
Johnny Belinda (1948) Charles Bickford
11:15 AM
Days of Wine and Roses (1962) Jack Klugman
1:30 PM
12 Angry Men (1957) Lee J. Cobb
3:15 PM
The Song of Bernadette (1945) Linda Darnell
6:00 PM
A Letter to Three Wives (1948) Jeanne Crain
8:00 PM
Pinky (1949) Ethel Waters
10:00 PM
Cabin in the Sky (1943) Rex Ingram
12:00 AM
The Thief of Bagdad (1940) Sabu
2:00 AM
Black Narcissus (1947) Jean Simmons
4:00 AM
Great Expectations (1946) Valerie Hobson
MONDAY, MARCH 2
6:00 AM
The Card (AKA The Promoter) (1952) Petula Clark
7:45 AM
Goodbye, Mr. Chips (1969) Peter O'Toole
10:30 AM
Lawrence of Arabia (1962) Arthur Kennedy
2:30 PM
The Window (1949) Ruth Roman
4:00 PM
Strangers on a Train (1951) Farley Granger
6:00 PM
I Want You (1951) Dana Andrews
8:00 PM
Laura (1944) Gene Tierney
9:45 PM
The Ghost and Mrs. Muir (1947) Rex Harrison
11:45 PM
My Fair Lady (1964) Audrey Hepburn
3:00 AM
The Nun's Story (1959) Edith Evans
5:45 AM
Tom Jones (1963) Albert Finney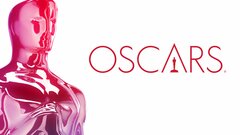 Powered by