Dean Norris' Hank Returns in 'Better Call Saul' Season 5 Trailer (VIDEO)
The official Season 5 trailer for AMC's Breaking Bad prequel series Better Call Saul has arrived.
The nearly two-minute teaser reveals a lot without saying too much as familiar faces return for more drama. One such face is the resurrected Hank Schrader (Dean Norris) who was previously announced as returning for Season 5.
See Also
Plus, catch a glimpse of Mike, Gus, Kim and more back in action.
Alongside the DEA agent is his partner Steve Gomez (Steven Michael Quezada), who can be seen briefly behind Walter White's (Bryan Cranston) brother-in-law. Of course, Jimmy (Bob Odenkirk) — now leaning fully into his Saul persona — is front and center for the mostly wordless segment featuring the Jim Reeves tune "Welcome to My World."
We see him back in court at the beginning of the teaser and his relationship with Kim (Rhea Seehorn) appears to be stronger than ever as the pair share a passionate kiss. Saul's also making deals — he's seen shaking hands with former nemesis Howard Hamlin (Patrick Fabian) while also cavorting with Nacho (Michael Mando) in the desert.
Gus Fring (Giancarlo Esposito) also gets some screen time opposite Salamanca rep Lalo (Tony Dalton). And Hector's (Mark Margolis) bell features within the teaser, promising more tensions between the cohabiting Albuquerque drug rings.
Oh, and Mike's (Jonathan Banks) is still a badass as he's seen kicking butt and taking names towards the trailer's conclusion. Don't miss it all when the show returns February 23 on AMC, and catch the full trailer below.
Better Call Saul, Season 5 Premiere, Sunday, February 23, 10/9c, AMC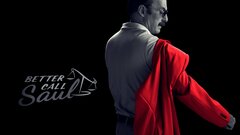 Powered by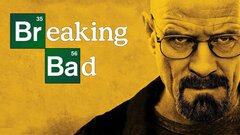 Powered by