'The Bachelorette's JoJo Fletcher on Having 26 Suitors and Being 'A Very Strange Person'
Ben who? Last season, JoJo Fletcher survived what may have been the most dramatic breakup in Bachelor history when the man of her dreams professed his love for her—and then proposed to someone else. Now the bubbly Texas real estate developer, 25, is rebounding in front of millions and handing out some red roses of her own as the new Bachelorette. She opens up about rising from the reality-TV ashes and the romantic roller coaster ahead.
Viewers watched you get blindsided by bachelor Ben Higgins. How did that feel?
I remember leaving the finale in Jamaica very confused. I did fall in love with Ben, and him telling me that he'd fallen in love with me too gave me hope. It was a shock that I didn't know how to handle.
How did you get over it?
I went home, took some time with my friends and family and was really sad for a while. The upside is that I walked away learning a lot about what I wanted. Once I was able to realize, OK, he wasn't for me, I put the pieces back together.
RELATED: Cheers & Jeers: The Bachelorette's D-Bag, Carrie Underwood's Awesomeness and Homeland's Wait
The runner-up often isn't chosen to be the next Bachelor or Bachelorette, because it can be too close for comfort. Why do you think you bucked that trend?
I don't really know! But I can say that I was very honest and true to myself. Watching it, I could see myself struggling with being vulnerable and then falling in love. Maybe America related to that.
What was it like having 26 suitors show up at the mansion on your first night as the Bachelorette?
Absolutely insane! There was so much adrenaline coursing through me. I'd try to keep track of all the little things they did when they got out of the limo, but I remember walking into the living room and seeing them all sitting there and thinking, "Holy crap, what am I gonna do?" Somehow, I managed to not mess up anyone's name!
Could you tell instantly who you were attracted to?
There were a few guys who I did connect with immediately. But there were also a few dark horses who I didn't see anything happening with, and as time went on I was surprised.
There seem to be more dudes with beards than usual in the mix. Is it a particularly hairy bunch?
The scruff is in! [Laughs] There are a lot of attractive, well-manicured beards. I'm into it!
How did you decide on the themes for your dates?
I wanted to take us all out of our comfort zones—like the date where we had to share a funny or embarrassing sex story. I was blown away by how into it they got! Or the firefighting date. I actually felt bad for those guys, because they'd had a few drinks beforehand and didn't expect anything like that. It was really hot outside, they were in full firefighting gear and they literally had to fight a real fire. It was hard to watch them struggling!
Is it weird making out with multiple people in short succession?
It is so weird! I'm still getting used to it. I don't think it ever becomes normal or comfortable—the only way to go about the whole thing is to keep the individual relationships personal and private.
Will we see a different side of you this season?
I'm a lot more open and vulnerable. It's a way more emotional process, so you'll see my serious and fun sides. I'm a very strange person, which I don't think most people know. I have a serious obsession with Chipotle, and sometimes I'll break out in dance!
What are the best and worst parts of being in a relationship with you?
The best part is that when I love, I love with everything I have—I give 100 percent and am very loyal. The worst part is that I expect the same in return. I want the affection, the talking, the affirmation, and some guys find that needy.
When Ben came to Dallas for your hometown date, your brothers were a little, ahem, intimidating. Have you given them instructions for Round 2?
That was an uncomfortable situation for them. They were worried about their sister, and my older brother in particular probably got a little too into the moment. But honestly, I wouldn't change them for the world, and I want them to tell me what's in their gut. And I think their fears about me having my heart broken are a little different this time.
Now that you've been on both sides of this process, do you believe it's possible to fall for more than one person?
After my relationship with Ben, I understood that it was possible to love two people at once, even though I'd never experienced it myself. Now that I've dated 20-plus guys, I have a whole different perspective. I didn't think it would happen to me, and it's happening!
Ever get the Monday-night jitters when a new episode airs?
I don't have a ton of nerves, because I already know what my voice sounds like on TV or how I'm going to look. I'm most excited to see how things have been developing from the guys' side, because I have no idea what they've been saying in their interviews. I'll probably be drinking wine and covering my eyes during the cringe-worthy moments!
The Bachelorette, Mondays, 8/7c, ABC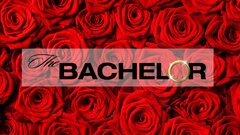 Powered by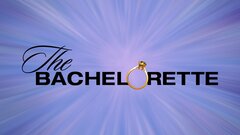 Powered by