'Young & Hungry' Cast Tease Season 4's Hawaii Trip in This Exclusive Featurette (VIDEO)
Young & Hungry's new season returns to Freeform on June 1, but the gang's not in San Francisco anymore!
When Season 3 ended, Gabi (Emily Osment) was stuck on a plane to Sydney in an effort to make the Ultimate Romantic Gesture to Josh (Jonathan Sadowski), but his therapist Dr. Rounds (Briana Lane) beat her to it. Feeling hopeless, Gabi meets Adam (Tyler Ritter, The McCarthys) who was just abandoned at the altar. In an effort to get back at Josh, she decides to accompany Adam on his Hawaiian honeymoon, strictly as pals, of course. Naturally, things don't stay simple and Adam's feelings quickly complicate the plan.
Meanwhile, Elliot (Rex Lee) and Alan (Bryan Safi) finally get the Hawaiian honeymoon of their dreams – with a catch. They find themselves tangled up in a threesome lie with Yolanda (Kym Whitley), a relationship status which earns them crazy perks with their hotel.
Want more? Watch the exclusive featurette below to get all of the details on the wild tropical adventure!
Young & Hungry returns to Freeform with Season 4 on June 1 at 8/7c.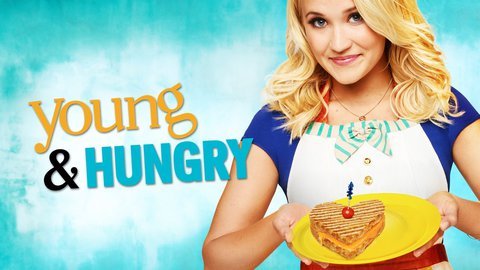 Powered by