USA Upfront: New Trailers for 'Mr. Robot' and 2 New Dramas
All of NBC Universal had their upfront presentation today, including USA Network. As part of their presentation, they've released three new trailers, including a second season preview of last fall's big critical hit, Mr. Robot.
RELATED: Upfronts 2016: Pickups, Renewals and Cancellations
The second season, which premieres on July 13 at 10/9c, continues to explore the underground "hactivist" community "fsociety," and the implications when Elliott Alderson (Rami Malek) is recruited into the group by its leader, Mr. Robot (Christian Slater). The most surprising thing about the trailer? President Obama (or a very good impression of him) talking about Tyrell Wellick and fsociety. That's how much of an impact they've had, at least in the fictional version of the U.S.
There were also trailers for two new shows:
Shooter, which premieres in the summer, stars Ryan Phillipe and Omar Epps, and is based on the novel and movie Point of Impact. Phillipe plays Bob Lee Swager, a top Marine sniper who comes out of retirement to foil a plot to kill the president, only when things go wrong, he's the one who's accused. Mark Wahlberg, who starred in the 2007 movie, is an executive producer.
RELATED: USA Network Sets July Return for Mr. Robot
Falling Water, debuting in the fall, is a bit of a brain twister: seemingly disconnected people all have pieces of the same dream, and are participants in each other's segments. Of course, the more they look into these dreams, the more they realize that someone is controlling them, which would lead to all sorts of bad things if such a technology was unleashed on mankind. The series is executive produced by Gail Anne Hurd (The Walking Dead).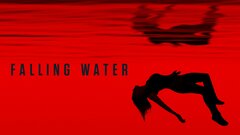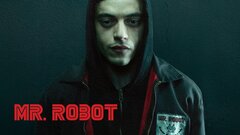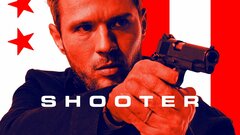 Shooter
where to stream