What James Corden Can Teach Stephen Colbert About Going Viral
As I watched James Corden's latest installment of The Late Late Show's "Carpool Karaoke," with Gwen Stefani singing her greatest hits with George Clooney and Julia Roberts along for the ride, I just shook my head in amazement.
In the span of just over a year Corden, wildly famous in his native U.K. but virtually unknown in the U.S., has generated enough viral juice with the "Karaoke" segment that he can get uber-stars like Clooney and Roberts to sit in the back seat of his car and sing "Hollaback Girl" and "We Are The Champions." Yes, the pair were on board to promote their new movie Money Monster, but they also know that they can reach millions of people by sitting in Corden's car. (The YouTube video of Wednesday's segment has 1.2 million views and counting).
There's a couple of reasons why "Carpool Karaoke" is such an ingenious concept, and why it's catapulted Corden's show to over a billion views on YouTube (over 100 million for the Adele video alone). First, people love to sing at the top of their lungs as they drive to work; to see music's biggest stars sing to their own music and select other songs with the passion of someone who's belting those songs on the freeway just makes those stars seem more human to viewers.
Second, it just looks like Corden and his passengers are having a whale of a time; it helps that Corden can vocally go toe to toe with many of these stars. But the atmosphere loosens them up so they can do things like bust out some Kanye rhymes like Adele did or recreate his '70s self like Elton John did. Both of these factors lend themselves to people not only sharing the videos on their social media feeds but actually watching them, no small feat in a world where sharing and web traffic don't go hand in hand.
RELATED: James Corden Doesn't Want Carpool Karaoke to Become Overexposed
Corden, of course, is following the model that Jimmy Kimmel forged with bits like "Mean Tweets" and Jimmy Fallon perfected with his games, lip sync battles, and whatever other fun he and his writers can come up with. It's too bad, though, that Corden's CBS late night lead-in, The Late Show with Stephen Colbert, isn't following suit.
Oh, sure, Colbert and his writers have tried to come up with bits that could do well online, like Cartoon Donald Trump. But a look at his YouTube page reveals that not only are his most popular videos interview segments, but they've been viewed a fraction of the number of times that Corden's videos have.
RELATED: James Corden's Carpool Karaoke May Become a TV Series
Yes, Colbert has had his creative struggles trying to find his voice since shedding his "high status idiot" Colbert Report character; former CBS This Morning producer Chris Licht has taken over as showrunner to help keep Colbert focused and on track. But what's really happening is that Colbert is finding himself in the same boat as Conan O'Brien when he briefly hosted The Tonight Show in 2009-10 and Corden's Late Late predecessor, Craig Ferguson: Doing a brand of comedy that's highly creative and hilarious, but not the warm, relatable "big tent" comedy that has made the Jimmys and James online megapowers.
Colbert's actorly, character-driven comedy bits, often informed by politics, are like sit-down monologues, and monologues are notoriously bad bets online. And since he can't utilize his blustery Comedy Central character anymore, the top-notch improv skills that made many of his Report interviews must-sees have been dulled a bit on The Late Show; the popularity of the segment online is often as much a function of the celebrity doing the talking than the funny but probing questions Colbert asked them.
RELATED: Stephen Colbert's Simple, Common Sense Take on Bathroom Laws
So does this mean that Colbert needs to come up with his own version of "Carpool Karaoke?" Absolutely. If he's playing in the late-night sandbox, he needs to find something with enough wide appeal to make people want to watch it and pass it around the next morning. It's not like Colbert doesn't have the skillset Fallon and Corden have; the man can carry a tune and physically throw himself into a bit as well as anyone on TV. It's not like he has to do something like this every single night; one hyper-viral video per week should be enough to make people take notice.
He can't get away with being curmudgeonly stubborn about online video like David Letterman was. It's 2016 and the internet exists. Colbert should embrace it so he can keep doing the kind of comedy that he wants to do for years to come.
The Late Show with Stephen Colbert, Weeknights, 11:35/10:35c, CBS.
The Late Late Show with James Corden, Weeknights, 12:35/11:35c, CBS.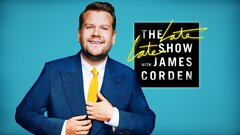 Powered by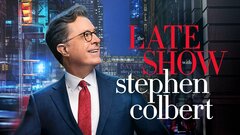 Powered by