Ask Matt: The Enduring Appeal of 'Grey's Anatomy', Plus: 'Scandal' Slump, 'Castle' Debate and More
Welcome to the Q&A with TV critic (also known to some TV fans as their "TV therapist") Matt Roush, who'll address whatever you love, loathe, are confused or frustrated or thrilled by in today's vast TV landscape. One caution: This is a spoiler-free zone, so we won't be addressing upcoming storylines unless it's common knowledge. Please send your questions and comments to [email protected] (or use the form at the end of the column) and follow me on Twitter.
Question: I read that Grey's Anatomy is likely to be ABC's No. 1 drama in its 12th season. So many people said they would stop watching after McDreamy's death, and even you said maybe the show should call it quits. I think the show has been great and re-energized. Have your thoughts changed? – Rob
Matt Roush: Some habits are just tough to break. I'll confess I'm still watching the show—it will always rank as one of my favorite medical dramas, just behind St. Elsewhere and the early seasons of ER. I wouldn't say this post-McDreamy period has been my favorite, but I am impressed that the show's vital signs have stayed this strong. Storylines like the Bailey-Ben conflict are Grey's at its best (though the current custody battle between Arizona and Callie is Grey's at its most tiresome, and please, don't even bring up April). And the Widow Grey remains a more appealing character than I would have imagined: still saucy, still steely when she needs to be. Ellen Pompeo has good reason to be proud of the show's continued popularity, and I'm sure ABC is thrilled to have a show this grounded still chugging along while Shonda Rhimes's more over-the-top melodramas are losing steam.
---
Scandal-ously Uneven
Question: I want to center the attention on something everybody seems to be missing: What about Scandal being completely out of focus? I say this because after an amazing episode with Olivia going nuts and finally embracing the darkness inside of her, did we really have to get back to the same laziness of she and her love interest drama? Can you figure a less interesting way to return after such an amazing episode like that? And the most important: Seeing how dramatically the ratings dropping are dropping, is ABC planning to get involved and do something about it, or will they just let Shonda continue to fly solo and destroy this show? – Alexis
Matt Roush: I've come to believe there's a reason the logo for Shondaland is a roller coaster, because her shows tend to have dizzying highs and lows, sometimes within the same episode. From the start, Scandal has been perilously uneven, and often polarizing—including the reaction to Olivia's recent murder-by-chair-bashing, which appalled quite a few fans, from what I hear. I've enjoyed some of this year's election storyline, if only because of the opportunity to see Kerry Washington and Bellamy Young (my beloved Mellie) play more scenes together. But the show is undoubtedly a mess, reminding us why the term "guilty pleasure" was ever invented. Can't really address your question about whether the network will step in, because ABC tends to give Shonda Rhimes fairly free rein to do her thing, for better or worse.
---
Free Nathan Fillion!
Question: Do you think it has occurred to anyone at ABC to just develop a new show for Nathan Fillion? I've loved him since he was Joey on One Life to Live and have no doubt he can carry a show on his own, but I'm not going to be watching Castle without Beckett. Why not a reboot of Spenser: For Hire? Or a show based on Michael Connelly's Lincoln Lawyer book series? The Matthew McConaughey movie didn't set the world on fire, but that doesn't mean it couldn't make a terrific series. – Michele
Matt Roush: This is my favorite response yet to the ongoing Castle debacle. It's understandable why ABC wants to stay in business with this appealing actor, so why not just make him the next Robert Urich? I like the idea of a Spenser reboot, but even more so, considering how well Amazon's Bosch series translates Michael Connelly's best-sellers, Fillion would be perfect as Mickey Haller, the irreverent hero of Connelly's legal thrillers. For now, ABC is more likely to try to wring one more drop of blood from the Castle franchise, however ill-advised, but either of these would be interesting options for the future, though also possibly pipe dreams.
---
Looking Forward to a Post-Beckett Castle?
Question: Apparently I'm in the minority about the future of Castle. With the exception of the not-needed side story Kate is working on (get on with it already), her character hasn't been a lead character this season. When Kate was given a promotion, that set the stage for a smaller role for that character. I like the idea of focusing more on the detective agency Castle started, and using the police detectives as they currently do. It could work, and it could go back to more of the bizarre and entertaining whodunits that the show is known for. When do you think a decision of the show's fate will be made? – Crissy
Matt Roush: You're certainly an outlier in my e-mailbag, but you're surely not alone. (Another unsigned response suggested, "I think that Castle and the supporting team can pull it off. I think it will be fun to see how the writers handle this. Who knows? Castle may find a new love interest that turns out to be better than Beckett." Methinks this one was unsigned for good cause.) Regardless, we'll know for sure what's in store for Castle when ABC sets its fall schedule two weeks from today (May 17), or possibly earlier, given the way news tends to leak in advance of the Upfront announcements.
And one last thought on the subject for now, from PSTexas: "When a network makes a stupid move like they just did with Castle, could another network pick up the show and keep Stana Katic on to keep the show going? Sad to say, but without Beckett & Castle on the show, it will be nothing, the story of Beckett & Castle is what it's all about and what we fell in love with."
Matt Roush: Of all the scenarios, this is the least likely. ABC/Disney produces and distributes the show. It's theirs to redeem or ruin, however they see fit.
---
In Denial About Good Wife's Exit
Question: What is the real reason The Good Wife is going off the air? It seems abrupt. And why are so many actors leaving top-rated or good shows? Stana Katic, Josh Charles, Michael Weatherly, Cote de Pablo, Julianna Margulies, and you see them on nothing else promising. — Elle
Matt Roush: I'm not sure why there would be skepticism about this. From the time the decision was made in February (and announced during the Super Bowl), this was always about preserving the integrity of a show that has flourished under the guidance of its talented creators and executive producers, Robert and Michelle King. It was their decision to leave their show after seven seasons, having told the story they had always envisioned. And the thematic bookend of Alicia standing beside her (now-estranged) husband as he faces the music, much as she did in the series' opener, though now a much wiser and more independent woman, seems fitting, not all that abrupt. We all hate it when a favorite series ends, but when one goes out with its creative juices still flowing, that's to be celebrated and honored. From a more practical perspective, much of the show's cast would be negotiating new contracts at this point, and the show was bound to become more expensive to produce, inviting more scrutiny should the storytelling begin to suffer, which some might argue was already beginning to show some cracks.
As for actors departing shows, sometimes by their own choice (Weatherly, Charles, de Pablo, Margulies to a great degree) or by circumstance (Katic), it's often the case that no matter the success and fortune one accrues making a weekly TV show, at some point there may come a desire to do something more than play the same role week after week in an unrelenting production schedule. These are great jobs, but rarely are they lifetime vocations. And who's to say that their next great gig isn't right around the corner? (For Margulies, expect it to be on cable or a streaming service.)
---
Madam, Have You Slumped?
Question: Am I the only one that thinks Madam Secretary has gone through a sophomore slump? I find the plots harder to follow than last year (or maybe I've lost interest to the point that I am not paying close enough attention), and I do not like how much Elizabeth and Henry's jobs are intersecting. Has the show been renewed? And if so, can they right the ship? – Felicia
Matt Roush: Madam Secretary will be back for a third season, and it would be a very good thing if they never play the "Henry in danger" card ever again. The show's attempt to be both a lesser West Wing and a pale copy of Homefront (with its poorly developed terrorist exploits) hasn't really worked, although I'll concede it was a good twist to reveal that Dmitri, Henry's young Russian spy recruit, may actually be alive. I can understand the desire to make the show more exciting by putting the Secretary of State's husband in harm's way as part of a covert spy team, but it has become repetitive and maybe at times confusing, and I just don't buy Tim Daly (who I otherwise enjoy on the show) as the next Jack Bauer. But these are fixable problems, and with Good Wife soon to be missing from Sunday's lineup, the real challenge will be to shore up that night's schedule with another compatible drama. (Or, following a suggestion we discussed a while ago in this column, CBS could move The Amazing Race from Fridays back to Secretary's time period, move this show an hour later and finish the night with Elementary. That would be a pretty solid night of TV, although not as exception as when The Good Wife was its anchor.)
---
Lightning Round
Question: Any scoop on the Grimm finale? I'm hearing a two-hour episode! Can you validate this, please? – RJ
Matt Roush: Happy to. Scheduled for May 20, the episodes are titled "Beginning of the End, Parts One and Two" (though don't believe it; Grimm has already been renewed for a sixth season). And here's the network's description of the two-parter: "Black Claw makes a strategic move against Hank (Russell Hornsby) that shocks everyone and sends Nick (David Giuntoli) on a war path. Hadrian's Wall ramps up their investigation as they seek out a mysterious man named Bonaparte (guest star Shaun Toub). Meanwhile, Adalind (Claire Coffee) and Capt. Renard (Sasha Roiz) must learn to deal with their new and very unpredictable reality with Diana (guest star Hannah R. Loyd)."
Question: Do you know if there will be another season of Poldark? It was such a good show. I have been hoping to see it on the list of shows coming back, but it never seems to be mentioned. – Faye
Matt Roush: Being part of the Masterpiece brand, shows like these aren't always included in regular series roundups, but I'm happy to say there will be more Poldark to come, just can't say when we'll see them.
Question: Are they really considering canceling Criminal Minds? It has been on 11 years and is still great. – No Name
Matt Roush: Just because a show hasn't been picked up yet doesn't mean it won't be. Especially for a long-running show like this, where typically a number of deals may need to be put in place before an announcement can be made. It's hard to imagine CBS just pulling a show this prominent without doing some sort of "final season" buildup.
Question: What is happening with Bones? Is this the last season? — No Name
Matt Roush: Case in point (see above question): This isn't the last season, but next season will be, a shortened 12-episode final run to give the characters and the fans proper time to say goodbye. And to my knowledge, unlike the Castle mess, they'll keep both Bones and Booth around to the very end.
That's all for now. Thanks for reading. We'll pick up the conversation again soon, but I can't do this without your participation, so please keep sending questions and comments about TV to [email protected] or shoot me a line on Twitter (@TVGMMattRoush). Or submit your question via the handy form below: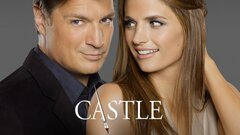 Castle
where to stream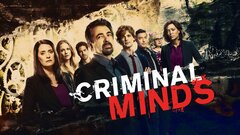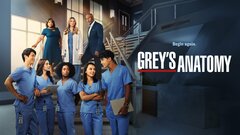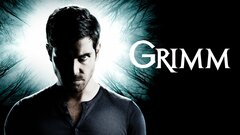 Grimm
where to stream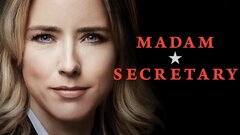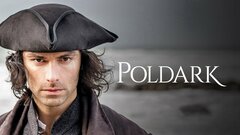 Poldark
where to stream