'SNL' to Celebrate Prince's Life with a 'Goodnight Sweet Prince' Tribute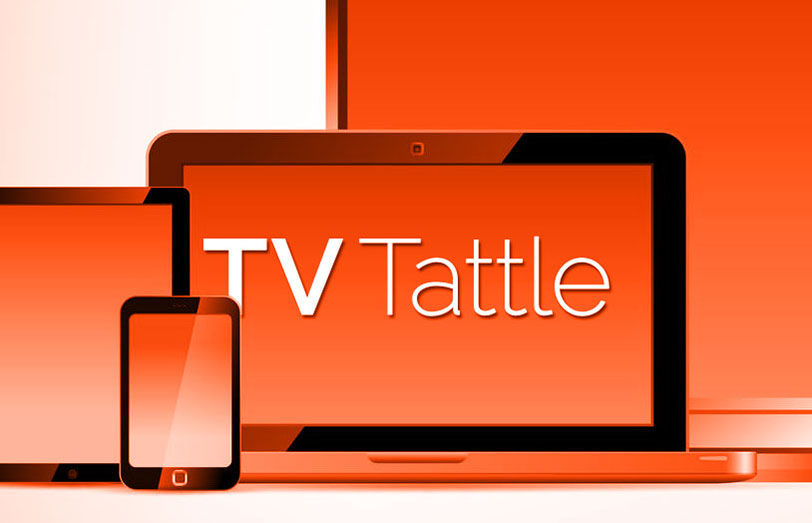 This weekend's regularly scheduled Saturday Night Live rerun has been replaced by an SNL tribute to Prince that will presumably include his three musical guest stints in 1981, 2006 and 2014, plus his performance at the 1989 SNL 15th anniversary special. Expect to also see Fred Armisen's Prince talk show sketches, one of which was done the same night Prince was a musical guest (though he didn't make a cameo). PLUS: Fox will re-air Prince's New Girl episode on Tuesday.
The key to Veep's success as it returns for Season 5 is that "it deals strictly in its own absurdity, instead of helping itself to the mess we've made of real-world politics," says Hank Stuever. The Julia Louis-Dreyfus-led comedy, he adds, "remains a refreshingly Trump-free, Hillary-free, Bernie-free universe. It's probably the only Washington-centric comedy on television that sees no need to partake in the actual madness because it has been so exceptional at making its own hay, sending up Beltway culture in a manner that cuts more deeply than any halfway-funny Saturday Night Live sketch or Daily Show bit." PLUS: Veep's new showrunner didn't screw uphttps://uproxx.com/sepinwall/relax-veep-fans-the-new-producer-didnt-screw-up-the-show/ the show, don't get your hopes up for a Larry David cameo, Season 5 relieves the stress of the real-world election, and why Selina Meyer can never be veep again.
Moving Live to the 10 a.m. hour, as has been speculated amid the Kelly Ripa fallout, would disrupt appointment TV for 4 million viewers, as Cynthia Littleton points out. She adds: "The hurdles for ABC to take over the 9 a.m. hour on its 200-plus affiliate stations for an extra hour of GMA are significant. But more important, pursuing such an effort would break a cardinal rule of television: If something is working, don't break it. And Live, by any measure, is a workhorse for Disney." PLUS: Quit calling Kelly Ripa a "diva"!, and this is ABC's "Ann Curry Moment" — will Michael Strahan suffer like Matt Lauer? UPDATE: Kelly Ripa says she'll return to work Tuesday: "I wanted to thank you all for giving me the time to process this new information," she said in an email to Live staff sent late Friday.
The Lola storyline has been especially problematic.
"He plays a tremendous part in this last episode so to necessarily think that I'm killing him off may not be the case," says showrunner Gary Glasberg. "I urge people to go along for the ride. I think they'll be pleased with what he does and what we offer."
McNamara, founder of the website True Crime Diary, died in her sleep last night. No cause of death was given.
The Life In Pieces star said upon hearing this week that her potential Season 2 finale cameo was scrapped, "This is crazy! I've talked to all those guys and they never said anything!"
Silicon Valley isn't even a Top 10 show in the San Francisco Bay Area.
Jungermann, who stars on the web series, won't be acting on the proposed comedy about "the female descent into pre-middle age in a world where sexuality and gender have left old-fashioned lesbianism behind." Jungermann is bringing her web comedy to TV with the help of
Wet Hot American Summer's Michael Showalter.
The long-running animated comedy takes shots at both sides equally.
Lucy Visits Grauman's and Lucy and John Wayne, will debut in colorized form on May 22.
Watch Louis CK's FX comedy get the classic silent film comedy treatment.
The Cartoon Network series returns for five episodes, starting May 12.
The canceled FX/FXX talk show host travels the country and discusses race and culture in America with people, starting with the KKK in his new show premiering Sunday. PLUS: CNN originally pitched Bell a show about a "black guy in white America."
Stephen Tobolowsky's addition as the new CEO of Pied Piper is great casting, especially with his character's ability to promote products that don't necessarily exist. Tim Goodman says Mike Judge and Alec Berg "have seemingly understood from the beginning that cynicism can be soul-sucking to witness in real life but also a wonderful source of humor. Season three comes out of the gates on April 24 so furiously the assured sense of self is almost breathtaking." PLUS: Producers did a lot of research to determine if Richard's Pied Piper ouster could really happen, Thomas Middleditch delivers a highlight reel of facial expressions, HBO's Silicon Valley store merchandise is eerily accurate, and Silicon Valley can't keep up with reality.
HBO treating Jon Snow as if he did die, and refusing to address his status on the show is an "invigorating rebellion against a TV state of affairs that's robbed death of its narrative power," says Daniel D'Addario. Other shows like The Walking Dead like to play fast and loose with death. "By refreshing contrast," adds D'Addario, "the Game of Thrones team used no narrative trickery or artful camerawork; Jon Snow was shown to actually die, and nothing HBO has said or shown in promotional materials contradicts that. Fan theories would be inevitable at any time, but have never been easier in the age of the global social web and of telephoto-lensed paparazzi. Either way, HBO's refusal to give fans the red meat they crave—even to hint that (Kit) Harington has a story to tell beyond that of a corpse needing to be disposed— is oddly refreshing. It's a stark contrast to most of the TV landscape, where death is anything but grave." PLUS: Presenting the 5 most bonkers book theories that could happen, Maisie Williams no longer pays attention to complaints over her nose ring and cigarette smoking, how to fix what's wrong with GoT, how much time has passed so far?, Isaac Hempstead-Wright talks about his return after a one-year absence, Sophie Turner aims to prove all the haters wrong this season, George R.R. Martin's lateness may benefit the show, why Sansa Stark would make a better queen of Westeros than Daenerys, Ramsay Bolton actor Iwan Rheon feels he's already being typecast — his next role is Adolph Hitler, Hodor's Kristian Nairn tells annoying fans to "Piss off," check out the GoT opening recreated with paper, GoT's fantasy cartographer also hates when the show strays from the book, Tyrion Lannister beats both Clinton and Trump in a new presidential poll, and here's a very simple explanation for why Game of Thrones has been disappointing.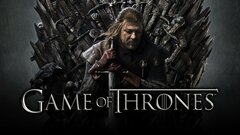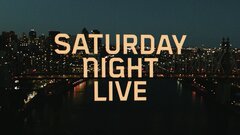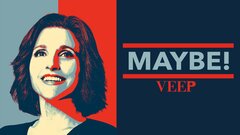 Veep
where to stream