AMC Animates 'Better Call Saul''s 'Squat Cobbler'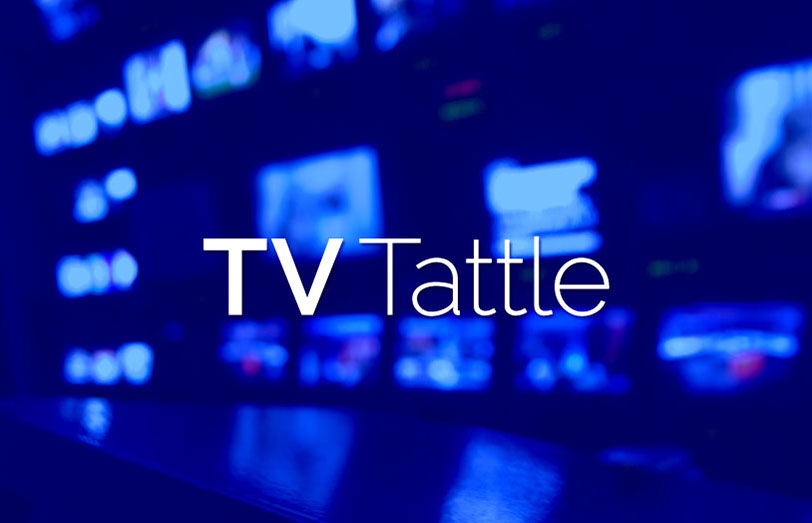 The Better Call Saul's podcast explanation on how the famous Episode 2 scene came together this season can now be viewed in cartoon form, with animation of the Squat Cobbler act in progress. PLUS: Rhea Seehorn talks about Kim Wexler's breakout season, and a Better Call Saul writer's first writing credit was the Season 2 finale.
The Monday Night Baseball analyst and former MLB star, who was suspended last year for comparing radical Muslims to Nazis, has been terminated for posting an anti-transgender meme.
ABC says Ripa's absence through at least Monday is due to a "previously-scheduled vacation." According to Us, she and husband Mark Consuelos went on a long-planned 20th-anniversary vacation. Live has enlisted Erin Andrews and Pretty Little Liars star Shay Mitchell to fill in during  Ripa's absence. According to People, Ripa is not upset that Strahan is leaving, but that he chose to reveal his exit without "courtesy and respect and decency." People also reports that Ripa is "not on good terms with Gelman." PLUS: Oprah is backing Ripa, and Strahan is expected to sit with Ripa when she returns and until he departs.
Ripa expressed concern when Strahan first joined Good Morning America in 2014, the NY Times reports, adding that the news of Strahan's exit following Tuesday's show left her angry because she felt that GMA was being given priority over Live. "Didn't I tell you this was going to happen?" Ripa said to WABC's general manager after learning of Strahan's departure on Tuesday, according to The Times. "I told you two years ago this was going to happen." PLUS: How Ripa's absence could hasten Live's death.
Ali Vincent, who shed 112 lbs. in 2008 on Season 5 of the NBC reality show, wrote on Facebook: ""On April 16th I did one of the hardest things in my life I joined Weight Watchers and weighed in close to the weight I started at on The Biggest Loser."
He'll play Michael Bivins in the three-part New Edition: The Movie.
As Alex Abad-Santos points out, Fey has a history of painting "Asian people, specifically Asian women, as crappy characters." Following the Season 1 Dong controversy, Kimmy Schmidt is now being criticized for trying to be ironic with the fake outrage group Respectful Asian Portrayals in Entertainment, or "RAPE." "The members of RAPE are portrayed as idiotic and ignorant," says Abad-Santos, "complete with an on-the-nose acronym. One of them actually vanishes into thin air when she can no longer find something to be offended by. The plot feels like a pointed, ironic response to anyone who has criticized Fey's past projects for being lazy and racist." PLUS: Kimmy Schmidt is part of the sitcom pushback against "PC Culture."
"Oh yes," he tweeted from the set of the Starz adaptation of his 2001 fantasy novel. "It's happening. It's really happening. #f*ckyes."
According to Us Weekly, two sources say the tension between the future former co-stars was so palpable that she would cry.
"I don't follow it. I'm living my life, petting pig's bellies," the former Daily Show host said Tuesday at a benefit for military vets.
Peyton List will swap bodies with Jacob Bertrand on the Original Movie premiering this fall.
Bee has already used a writer on her show, Ashley Black, to discuss how white people have tarnished Black History Month. Bee also hopes to attend the political conventions this summer, but all the hotels are booked, so "we are going to be living in a Winnebago in a Walmart parking lot." PLUS: Bee has proven late-night needed Full Frontal.
Cole, previously known for his work on Conan, "plays Charlie with such a mixture of spontaneity, innocence and deft physical humor that, as good as season two of Black-ish has been, he's really been missed," says Maureen Ryan, noting he'll be back starting next week. "Cole reminds me of John Belushi, another performer who brought essential sweetness to his unpredictable characters, and who could make you laugh just by looking a certain way at another person on screen."
Unlike musical shows like Smash, Crazy Ex-Girlfriend created songs that were character-driven. "At their best, songs in a musical use their heightened emotional heft to increase empathy for their characters," says Constance Grady. "The songs give the audience a chance to live in a character's head and understand how and why they think and feel the way they do."
The comedy, which counts Arrested Development's Mitch Hurwitz as a producer, is based on what Bamford has accepted to be "her life."
Gary Owen, the first white host of BET's ComicView, will star in Gary Owen Family with his mixed-race family.
"Those advertisers will be able to tell a story across multiple episodes with only four other advertisers competing for attention," says Crackle exec Eric Berger.
The 1978-set web series about four disenfranchised secretaries on Wall Street who engineer a Ponzi scheme is being brought to TV by Orphan Black's co-creator.
"You see stoner shows and time travel shows all the time," says co-creator Ilana Glazer of Broad City fame, "but there was something about the project and our perspective on history that made us want to do our version.
Can the Unbreakable Kimmy Schmidt star proclaim the most positive person?
Kelli Berglund, 20, was arrested while allegedly trying to use her fake ID to get into a restricted area.
The AMC series stars Schwimmer and Jim Sturgess as two buddies who are opening a restaurant together. Feed the Beast has also cast Mad Men alum Michael Gladis as a local mobster.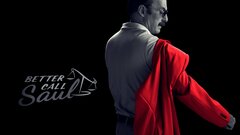 Powered by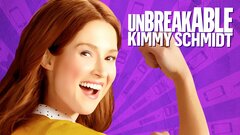 Powered by