Mel Gibson, Kate Hudson and Kurt Russell Team for a Gold Rush TV Series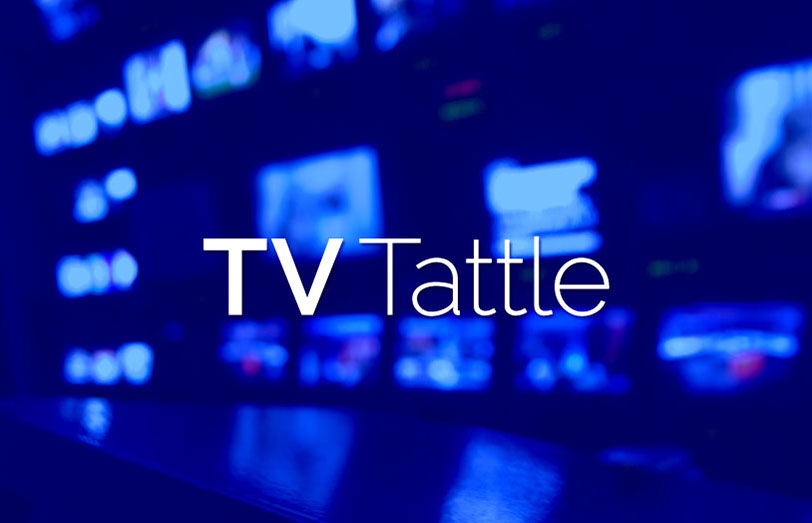 Gibson will co-write, direct and recur on Barbary Coast, a proposed show being shopped to networks that intends to tell the story of the California Gold Rush in 1849 San Francisco. Kate Hudson and Kurt Russell will co-star on the potential series, along with Hudson's brother, Oliver Hudson. "Most people don't know the scandalous history behind San Francisco, and The Barbary Coast offers a rich portrayal of a period when success was often attained through illicit and brutal means," says producer Mark Gordon.
"There is certainly no lack of material," he tells EW. "Every episode of The Naked City – one of the television shows I watched as a kid – ended with a voice-over: 'There are eight million stories in the naked city. This has been one of them.' There are eight million stories in Westeros as well … and even more in Essos and the lands beyond. A whole world full of stories, waiting to be told… if indeed HBO is interested." PLUS: Lena Headey fires back at complains she used a body double during the Walk of Shame, and Liam Cunningham reveals a new character's name.
The Justified alum will star in Six, a 10-episode miniseries on the Navy SEAL Team Six, playing a former SEAL Team Six leader who now protects an African village from the terrorist group Boko Haram.
Katic's ouster should come as "little surprise," says The Hollywood Reporter, which reports that the actress "has been unhappy on the series and has had repeated clashes with lead Fillion. That led producers to split up the on-screen couple this season — drawing the ire of dedicated fans who had been waiting eight years for the couple to marry." PLUS: Creator Andrew W. Marlowe is "Heartbroken. There are no words," Castle cast members react to the news, and Stana Katic and Tamale Jones release statements reacting to the news.
Bacon would play the title character in the sex comedy set in Marfa, Texas about an "off-putting but charismatic" college professor, and the married couple who's obsessed with him.
The Scrubs alum will play a small-town demon-hunting police sheriff in New England.
Rachel Bloom's comedy-musical wraps up its first season tonight having delivered several lessons in surviving with few viewers — among them, the ability to go viral. PLUS: Crazy Ex-Girlfriend exceeded all expectations, even its kinks are charming.
Total Bellas will go in depth into Nikki and Brie Bella's lives.

24 alum Reiko Aylesworth to visit NCIS
Even though fellow 24 alum Sarah Clarke is also appearing on NCIS next month, she and Aylesworth won't be in the same episodes.
The Breaking Bad spinoff could become one of the best TV shows ever made, says Julia Turner. "Better Call Saul takes the style that made Breaking Bad distinctive—the astonishing cinematography, dark comedy, and brashly confident pacing—and elevates it by applying it with more beauty, subtlety, and moral sophistication," she says. "And yet the spinoff has less buzz than the original. That's criminal. No matter how glutted their DVRs, the American television-viewing public should be collectively freaking out that a show as great as Better Call Saul exists." PLUS: Better Call Saul doesn't need Gus Fring.
"It's plainly fabulous," says author Diana Gabaldon of Saturday's dress unveiling. "It's special onscreen for the same reason it was in the book — its effect on the men who see it."
The Sopranos alum developed and intended to star on the series about one young man's journey through the justice system. John Turturro has taken on his role.
Creator David Caspe and his entire cast — including Casey Wilson, Elisha Cuthbert, Adam Pally and Damon Wayans Jr. — will reunite as part of next month's Vulture Festival.
Season 5 was so satisfying because it had so little to do with Adam and Hannah's relationship, says Joshua Alston. "This finale," he says, "feels palpably different from those, like a brave new direction for Hannah and an intriguing glimpse of what's to come as Lena Dunham and Jenni Konner start plotting their end game." PLUS: Alex Karpovsky talks about what was cut out, Girls stopped pretending to be the new Sex and the City, it was a big moment in personal growth, and how Girls improved this season.
The Vinyl star announced she and Jason Sudeikis are expecting their second child.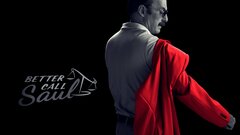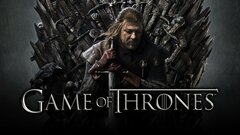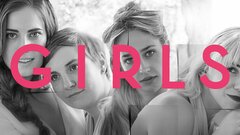 Girls
where to stream