Jay Leno Plays an Average 'Joe' on the 'Last Man Standing' Season Finale (PHOTOS)
If Jay Leno ever had a dream role, this might be it: wearing coveralls, playing "just one of the guys" getting his hands dirty in the bowels of a sporting goods store. He gets to play that average Joe (that's literally his character's name – Joe) on the season finale of Last Man Standing, which airs on ABC on April 22. We're getting our first look at the former Tonight Show host's role in these exclusive photos.
Unfortunately, they don't show Leno with Last Man star Tim Allen, who plays sporting goods exec and online ranter extraordinaire Mike Baxter. That's because Mike's boss, Ed (Hector Elizondo) has asked a couple of the behind-the-scenes guys at The Outdoor Man, Joe (Leno) and Chuck (Jonathan Adams), to write a speech about Mike for a surprise party he's throwing to celebrate Mike's 25th anniversary at the store. Of course, we'd like to imagine that Joe and Chuck are going to agonize over the speech, but the hidden shtickmeister within Joe will come out at the last minute.
Let's just hope that we see at least one of Leno's many, many cars on the show. Heck, even a blue-collar guy like Joe could be driving around in, say, a 1966 Oldsmobile Toronado he restored himself… couldn't he?
Last Man Standing, Season Finale, Friday, April 22, 8/7c, ABC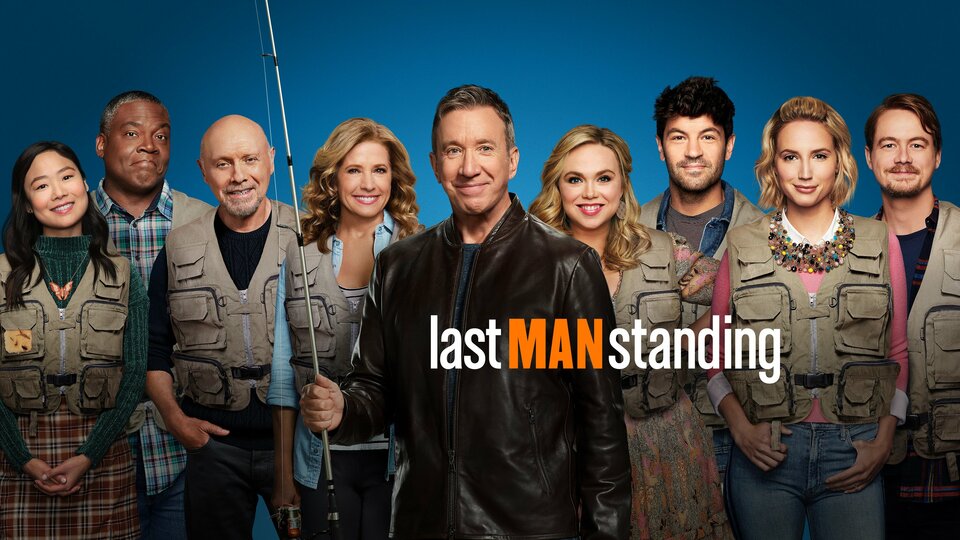 Powered by