ESPN's O.J. Simpson Documentary Series to Premiere on ABC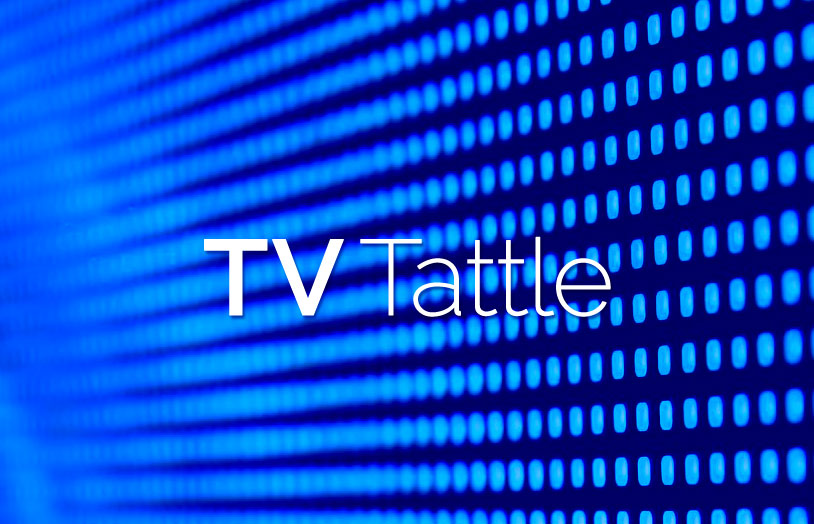 The five-part O.J.: Made in America that received raves at the Sundance Film Festival will first air on ESPN's sister broadcast network ABC in June before resuming on ESPN. The decision to air the first two hours of the 7-1/2 hour project on ABC comes amid strong ratings for FX's American Crime Story: The People v O.J. Simpson. ABC is the latest capitalize on renewed interest in Simpson. NBC aired a special Dateline on O.J., while Esquire Network will devote 12 hours to showing trial footage this upcoming Sunday.
Viacom boss Philippe Dauman announced today "a more significant re-imagining of the brand" of MTV, one that will strengthen the cable network's connection to music and pop-culture after becoming an afterthought in recent years. "This next broadcast year is going to be a landmark for that brand," says Dauman.
Producer Mike Shoemaker promises "he'll tell all" on Tuesday's show, and get fatherly advice from Tracy Morgan.
The Late Late Show host, says Hank Stuever, is CBS' "most irritating child," with an "unfailing eagerness to show off" with his Carpool Karaoke segments. "If ever there was a louder, needier, more obnoxiously pathetic host in the American late-night genre, then I'm glad to have missed it," says Stuever. During Carpool Karaoke, Stuever adds, Corden "fights to keep the attention on himself… He always sings at the top of his lungs, showing off a natural ability for pitch and, where necessary, an impressive falsetto that threatens to crack the windshield."
William and Kate: The Journey will look back at the prince and his relationship to "commoner" Kate Middleton.
The Good Wife and Madam Secretary aren't the only shows with shades of Hillary.
"Let's get this out of the way upfront: Girls is not 'back,'" says Daniel Feinberg. "Girls is not good 'again.' We're not experiencing a Girlsaissance. There's something liberating about being able to write a Girls think piece that doesn't use the word 'problematic,' but a narrative has been blowing up my Twitter feed suggesting that Girls has gone from forgettable and past its sell-by date to miraculous. That narrative confuses me." PLUS: Allison Williams talks about her Marnie-centric episode.
Here are all 39 of the friends of Shandling who attended yesterday's game at his house, from Ryan Phillippe to Richard Lewis to Judge Reinhold.
Miley has a reputation for going "rogue," which would perfect for the live shows.
The Smithsonian's National Museum of African American History and Culture doesn't plan to mention the accusations in featuring "just a few objects" from Cosby's TV past.
The CBS superhero series, says Abraham Riesman, "isn't a prestige drama, aiming for weighty and intricate profundity. It deals in straightforward morals, crystal-clear iconography, and breezy dialogue. By contrast, Batman v Superman thinks itself massively profound, tossing us 150 minutes of sludge-heavy speeches about men and gods, good and evil. But that bluster adds up to virtually nothing. Supergirl, in its sweetness and simplicity, quietly offers us potent parables about the ideals we should hold ourselves to."
Abdul looks back at her Idol judging experience, and says this about appearing on the series finale: "I know they're trying to figure out what the three of us will do. I'm sure we'll do something that will be trouble-making."
Scrubs alum Christa Miller (wife of Scrubs creator Bill Lawrence) shared a pic Sunday with Zach Braff, Donald Faison and John C. McGinley.
Featuring a "killer kegger."
The NBC hit still draws a large audience of 16 million per week to its reruns. Despite premiering 22 years ago, Friends has endured because it resonates with many younger millennials, particularly this line from Monica to Rachel in the pilot: "Welcome to the real world. It sucks. You're gonna love it." "They (20-somethings) explain that they've adopted the line as a kind of generational motto," says Adam Sternbergh. " Which the line was intended to be, sort of, except for a different generation."
Watch him promote Pepsi to unsuspecting soda drinkers.
Like Aaron Paul's Breaking Bad character, Rhea Seehorn's Kim is "an unconventional sidekick who ultimately establishes the closest relationship with the show's antihero," as John Walters points out. Adds co-creator Peter Gould: "We didn't plan it that way, but that's a wonderful parallel, really."
Since 2011, the user "bookandcandle" has been weighing in on Hallmark movies. But there's one thing he can't stand: the loud "bing-bong" music. "I am not the only one who has complained to Hallmark about this sharp, irritating type of music," writes bookandcandle.
Feed the Beast, about two pals who open a restaurant together is Big Night meets The Sopranos, says Schwimmer.
The TBS comedy hits the Big 200 with tonight's episode, titled The Two Hundred.
Fran Drescher and Charles Shaughnessy celebrated the 83rd birthday of co-star Renée Taylor over the weekend.
Paul Butcher, now 22, covers everything from Justin Bieber to Zayn Malik.
The 90210 alum considered the stunt an early April Fool's joke.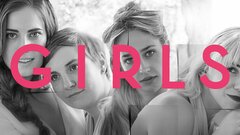 Girls
where to stream
Powered by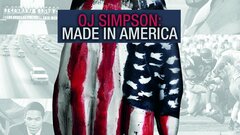 Powered by