How 'Outlander' Is Taking the Art of Love (and War) to Paris in Season 2
It's midday on the Prague set of Starz's steamy hit Outlander, and it's so hot that the extras dressed as French aristocrats flick their prop silk fans nonstop. Sam Heughan, the strapping 6-foot-3 redhead who plays dashing 18th-century Scottish Highlander Jamie Fraser, is doing a scene in which he leaps up from a game of chess, runs to his suddenly stricken wife, Claire (Caitriona Balfe), and carries her off to find help.
The heat makes it more of a workout than he bargained for, and when Heughan finally deposits a breathless Balfe out of camera range on the polished floors of Strahov Monastery—standing in for the library of Paris's Palace of Versailles—he breaks into a relieved smile. "I think I've probably dropped Cait a few times over the course of the show," he says.
PHOTOS: Go Behind the Scenes of Our Beautiful Outlander Shoot
Fans have been swept (safely) off their feet by the genre-busting drama. Based on Diana Gabaldon's bestselling series of novels—26 million books sold worldwide and counting—the show has helped rescue viewers from a TV landscape lacking in epic love stories.
This tale of smart, sassy Claire Randall—a married former World War II battlefield nurse who accidentally travels through time via an ancient stone circle and meets her match in Jamie Fraser, a kilt-clad young warrior—earned People's Choice awards for both the show and Balfe. It's also been huge for Starz, bringing in 5 million viewers and contributing to the rise of the cable network's subscriber base to over 23 million. (Only HBO has more premium-cable network subs.)
The devotion level of Outlander's fans, who call themselves "Caitriots" and "Heughan's Heughligans," is evident in a group of eight women who have taken vacation from work to follow the production to Prague. They've spread a picnic blanket on a park lawn outside the monastery's high stone walls and spend the day hoping to catch a glimpse of the stars. "I feel guilty we don't get to spend much time with them," Heughan says.
Season 2 will keep the actors busy indeed. Covering the sprawling second book in the series, Dragonfly in Amber, the action shifts from almost-nonstop sex in the Scottish Highlands to political intrigue in France—but still with enough amour to keep fans satisfied, promises executive producer Ronald D. Moore.
"It's a completely different show in look and feel," he says of the sophomore season. "We're in Paris, with gilded candelabras, tapestries, the French aristocracy, the court of Louis the XV in Versailles. And there are lots of dark forces [at work]."
These dark forces cause the now-pregnant Claire's medical crisis in Versailles (which happens in Episode 4) and other sinister events, just as the couple was beginning to heal from Season 1's trauma: Jamie's rape and torture after being imprisoned by sadistic English army captain Black Jack Randall (Tobias Menzies). Clever Claire led a successful rescue raid and the couple fled to France, leaving Black Jack for dead.
"Black Jack is not someone who ever considered his own death," Menzies says of Season 1's supervillain. "He always felt invincible."
But even with his tormenter out of the picture, Jamie is still haunted. "You don't get over something like that right away," Heughan says. "Jamie can physically deal with the scarring, the whippings, the wounds. But mentally, no. He's not talking about it. Instead, he's busying himself with the mission of the day—and getting drunk. This breaks him and Claire apart."
---
Political Power Plays in Paris
That mission is a little thing called "changing history," as in stopping the Jacobite Rebellion, which seeks to return the exiled Catholic English royals to the throne with the help of the Scottish clans. Claire, being from the 20th century, knows the rising will fail and wipe out the Scottish Highland culture, destroying the people she loves and the places she and Jamie want to return to and raise their "wee bairn."
The Jacobite leader, party-loving Bonnie Prince Charlie (Andrew Gower), is living in Paris, so Jamie befriends the royal rabble-rouser, hoping to sabotage his plans. "Jamie and Claire have to go to the parties and the balls and the dinners. They are trying to woo these people," Heughan says. "We call them 'the champagne episodes' because it's really frothy and fun."
But, as everyone knows, champagne is expensive. The Outlander budget increased for Season 2, with much of it going to sumptuous new sets on the soundstages of the show's home base just north of Glasgow, Scotland. (Jamie and Claire's house alone is some kind of Parisian version of Downton Abbey.) The production spent a week in Prague, whose cobblestone streets and Baroque buildings stand in for old Paris.
Make no mistake, though: Behind every beautiful exterior, ugliness lurks.
PHOTOS: 26 Romantic Outlander Scenes From Season 2
---
A Marriage Is Tested
"The plotting [to provoke historical change] doesn't bring out the best sides of Claire and Jamie," Balfe says. "They are playing duplicitous roles, befriending people and using that information. Their honeymoon is over."
To put it plainly, the usually-hot-for-each-other marrieds are having a bit of a dry spell. "They're not connecting," Heughan explains. "It takes some pretty strong words to get back there. It takes a few episodes."
Not only is Jamie avoiding sex because of the PTSD he suffers as a result of his assault by Black Jack, but he's also hardly ever home. "Jamie spends an awful lot of time with Bonnie Prince Charlie, who likes to hang out in a brothel. That raises eyebrows," Moore says. "Jamie comes home with bite marks on his thighs one night and has some 'splaining to do. But you never question that he and Claire will ride it out."
"Ride it out" might be a bit of a spoiler. Even off screen, this pair has more chemistry than Marie Curie. Heughan even found Balfe's fake pregnancy belly irresistible. "There were three different ones. The second one, I was obsessed with. I loved it. I called it 'sexy belly,'" Heughan says.
"He would just stand there and rub my bump," Balfe says with a laugh. "I was like, 'Do you realize I'm here?'"
Expecting is something Claire didn't expect. She had not been able to conceive with her 20th-century husband, the kind, scholarly Frank Randall, a former World War II intelligence officer who unfortunately counts Black Jack as one of his ancestors. (Menzies plays both roles.) When Claire begins to see how events in Paris could adversely affect future Frank, she decides to make a few more tweaks to history in order to protect him.
She will find out how successful she was when Outlander offers a story arc that's almost unimaginable to fans—Claire's return home to the 1940s. "When Claire goes back, we must surmise that everything [back in the 18th century] is lost and Jamie is dead," Balfe says. "She's in the throes of grief."
Frank, meanwhile, is thrilled at his wife's reappearance—even if he has trouble understanding just where she went, and just how she happens to be pregnant. "The story she tells him defies science," says Menzies. "But he chooses to accept it on its own terms. There might be a part of him that wonders whether it's a case of magical thinking."
A Return to Scotland
But fear not, fans: Most of Season 2 stays firmly in the 1740s. Despite Claire and Jamie's fighting spirit, the champagne bubble they inhabit in France eventually pops and the Frasers—spoiler alert!—return to Scotland.
"It becomes a full-blown war story from there, and the Jacobite Rebellion begins," Moore reveals. Highland characters from Season 1 return to fight under their native son, who "is quite high up in the army," Heughan says. "And he's got the ear of Bonnie Prince Charlie."
But back in Prague, the day's shoot is over and dusk is falling. Those patient Caitriots and Heughan's Heughligans are rewarded when the actors stop to chat and take photos. As for how fame has changed their lives, Balfe says, "I can still fly under the radar. Sam, not so much."
Balfe heads off on foot, blending into the Prague crowd. As she disappears down a narrow, old street in her chic, high-waisted, flowing trousers and a print blouse, she could be a time traveler from the 1940s.
Claire's journey through love and time is far from over. With eight books in the Outlander series and more on the way from Gabaldon, Starz has enough material to continue the show into the 2020s. Balfe happily anticipates the evolution of Outlander as it introduces new places, people and challenges for these beloved characters.
"This season has been interesting for Jamie and Claire," Balfe says. "You think you know them, but then their dynamic changes. I'm excited about what's next."
Outlander, Season premiere Saturday, April 9, 9/8c, Starz
---
The Royal Court and More
Meet some of the new key players in Outlander's second season.

Le Comte St. Germain (Stanley Weber)
This French noble and wine merchant is known for his cold-bloodedness, and he also has an interest in the occult. "Something really bad happens to him in Episode 1 because of Claire, and therefore he's seeking revenge on her," says Weber, a French actor known for the European TV drama Borgia. "He's trying to climb his way up in the court to get close to the king because he loves power and money." Getting in his way is a big mistake—for anyone.
Mother Hildegard (Frances de la Tour)
Feeling unproductive in Paris, Claire goes to work as a volunteer nurse and meets the Mother Superior of L'Hôpital des Anges. "She becomes one of Claire's new friends in France," Balfe says. "She helps Claire balance out the foe she's made." Mother Hildegard thinks Claire is a privileged lady without much use to the charity hospital's destitute patients, but she soon realizes Claire is far more. Warning: The scenes of 18th-century medicine in action could put those in The Knick to shame.
Alex Randall (Laurence Dobiesz)
Black Jack Randall's compassionate younger brother is the opposite of his sadistic sibling. Alex is secretary to the Duke of Sandringham (Simon Callow), a crafty political operator who broke a promise to the Frasers in Season 1. The duo show up in France on a mission that may not be what it appears. While there, Alex falls for Mary Hawkins (Rosie Day), a sweet, naive young Englishwoman unhappily engaged to an old French noble.
Bonnie Prince Charlie, AKA Prince Charles Stuart (Andrew Gower)
The young successor to the Catholic royal dynasty loves the sauce and saucy ladies and spends more time with them than strategizing the Jacobite Rebellion, which aims to put him on the English throne. "The prince is a complete fool," Heughan says. "Still, Jamie doesn't want to put the prince in danger, but they do get into some situations."
Brianna (Sophie Skelton)
The most highly anticipated casting of Season 2 was for the role of Claire and Jamie's adult daughter, who is as strong-willed and intelligent as her parents. "You'll see her in Season 2, but not a lot," Moore explains. Brianna is a major player in Diana Gabaldon's Outlander novel series, so she will have a bigger presence in future seasons. "It's not really until the fourth book—and Season 4—that she gets big-time narrative stories of her own," Moore says.
Fergus (Romann Berrux)
An Oliver Twist type who was raised in a French brothel, young Fergus is an expert pickpocket, flatterer and mischief maker. "We meet him in Episode 3, and he becomes part of the Outlander family from that point forward," Moore teases. The boy and Jamie don't exactly start out on the right foot, but Fergus becomes somewhat of a foster child to the Frasers and is later quite useful, helping Jamie spy on the Jacobites.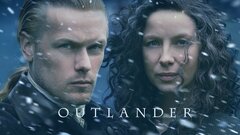 Powered by