Why 'The Voice' Still Rocks—and Which Coach Might Win This Season
Carson Daly is amped—and with good reason. Season 10 of The Voice (Mondays and Tuesdays, 8/7c, NBC) is firing on all cylinders as the battle rounds conclude March 22 and the knockouts begin March 28, with Miley Cyrus coming aboard as the key adviser. "This season, the talent's stronger, the coaches' chemistry's better, the fights are more fun, the road to the finals is more action-packed," says Daly, the show's host and producer. "It is high stakes."
So it makes sense that 13 million viewers are tuning in. The reality competition boasts an A-list lineup of coaches—Blake Shelton, Christina Aguilera, Pharrell Williams and Adam Levine—and a fine-tuned format that focuses on feel-good, family-friendly fun. "The world can be so divisive," Daly says. "I think The Voice came in at the right time with the right attitude."
There's also the undeniable talent. Daly points to contestant Alisan Porter as one to watch this season. In the premiere, the child star of the 1991 movie Curly Sue revealed her struggle with addiction before wowing the coaches with her rendition of Linda Ronstadt's "Blue Bayou." All four spun their chairs for Porter, who ultimately chose to join Aguilera's team. "When you get people that have the full package—great story, great voice, a four-chair turn—they become front-runners," says Daly. But, he notes, plenty of early favorites have cracked in later rounds.
Praying that doesn't happen is Aguilera, who has yet to back a winning contestant. "I know how much it means to her to not only win, because she's very competitive, but to be the first female coach to win," Daly says. "She's fighting hard for that."
She'll first have to maneuver around the charms of Blake Shelton, who has the most wins to his name. "He's a movie star. He just seems like Clark Gable to me," Daly says, explaining the four-time champ's allure. "And he's great with the young artists. He's fatherly, he's nurturing."
Next month, rival singing competition American Idol will call it quits after 15 seasons. But Daly says The Voice team wants to keep going. "All great things do come to an end, but we're not thinking the end is anywhere near."
---
Who's the Best Coach?
Billboard senior editor Matt Medved breaks down their strengths and weaknesses.
Adam Levine
Number of seasons: 10
Wins: 3 (Season 1's Javier Colon, Season 5's Tessanne Chin, Season 9's Jordan Smith)
The expert opinion: The Maroon 5 frontman's greatest power is his song selection for contestants, says Medved, citing Chin's rendition of Bob Marley's "Redemption Song." "Tessanne's from Jamaica, and that was a really good match," Medved says. But Levine may have a problem grooming artists for commercial success, as evidenced by the meager sales of Chin's debut album. In the first week, it sold just 7,000 copies.
Christina Aguilera
Number of seasons: 6
Wins: Still waiting…
The expert opinion: Of the current roster (CeeLo, Usher, Shakira and Gwen Stefani have also taken turns in the chairs), Aguilera has the worst success rate. Medved attributes that to her frequently predictable song choices. "She goes for the low-hanging fruit," Medved says. But she shines in cultivating a real team identity, which she promotes breathlessly online. "By taking selfies with her entire team, she really invests her own social-media following in all of the individuals she represents," he says.
Pharrell Williams
Number of seasons: 4
Wins: 1 (Season 8's Sawyer Fredericks)
The expert opinion: Williams is the greenest coach on the roster, which is perhaps why he goes above and beyond to support his singers. "He is genuinely working on helping them improve," Medved says. But Williams does have his slipups, like when he brought on rapper Missy Elliott as an adviser last season. "It was in the midst of a comeback effort in her career," says Medved. "So that one struck me as a little manufactured."
Blake Shelton
Number of seasons: 10
Wins: 4 (Season 2's Jermaine Paul, Season 3's Cassadee Pope, Season 4's Danielle Bradbery, Season 7's Craig Wayne Boyd)
The expert opinion: "Blake is really invested in what he's doing. He provides mentorship and support in the critical rounds. He's not just collecting a paycheck," says Medved, who struggles to find a weakness for the coach, offering only that it could be his tunnel vision on the country genre that might make him miss other opportunities. But you can't fault the guy for staying in his lane. He's produced the most winners—and the most commercial stars, like Pope and Bradbery. "The best overall is Blake," Medved says. "It's kind of not even close."
The Voice, Tuesdays, 8/7c, NBC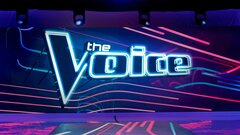 Powered by