Worth Watching: 'Years and Years,' Final Season of 'Legion,' 'Beyond Stonewall'
A selective critical checklist of notable Monday TV:
Years and Years (9/8c, HBO): Just when you think today's news couldn't get stranger or scarier, Russell T Davies (Doctor Who, A Very English Scandal) delivers a wrenching drama of near-future shock and anxiety. Spanning the next 15 years, the series depicts a diverse yet typical British family who endure personal challenges amid global crises that many would consider the end of the world. And yet the world, and life, keep going. For now. The cast (featuring Rory Kinnear, Russell Tovey and Anne Reid) is excellent. See the full review here.
See Also
You won't always know whether to laugh or cry at HBO's tragicomic blend of sci-fi and speculative social commentary.
Legion (10/9c, FX): TV doesn't get trippier than this psychedelic psychodrama from the Marvel Comics universe, now in its final season of eight episodes. As the end begins, mutant David Haller (Dan Stevens) — who could be the cause of the world's future destruction, though he insists he's a good (if troubled) person — gains a following. But will the show?
Smithsonian Time Capsule: Beyond Stonewall (8/7c, Smithsonian Channel): As World Pride gets underway in New York this week, commemorating 50 years of the gay-rights movement in the wake of the Stonewall Inn uprising, this special sifts through artifacts from the Smithsonian collections (primarily the National Museum of American History) that help tell the history of gay life in America over the last 150 years. Among the objects of interest: a first-edition copy of Walt Whitman's Leaves of Grass, love letters among World War II soldiers and a panel from the AIDS Memorial Quilt.
See Also
Find out when the long-awaited revival will premiere on MTV.
2019 NBA Awards (9/8c, TNT): Shaquille O'Neal hosts the annual ceremony rewarding the MVPs of the recently-concluded NBA season. Getting special honors: ABC's Good Morning America anchor and former ESPN broadcaster Robin Roberts, receiving the Sager Strong Award for her advocacy for bone-marrow registry after being diagnosed with breast cancer and MDS; and former NBA rivals Magic Johnson and Larry Bird will jointly accept a Lifetime Achievement Award.
Inside Monday TV: The Women's World Cup is now in the knockout stage, and the front-running U.S. Women's National Team will take on Spain in a match from Reims, France (noon/11c, FS1)… An iconic reality show returns with MTV's launch of The Hills: New Beginnings (10/9c), featuring a cast of exhibitionists who probably can't believe that those Jersey Shore creeps stole their spotlight… The animated sci-fi comedy Final Space moves from TBS to Adult Swim (11:30/10:30c) for its second season, with Gary (voiced by series creator Olan Rogers) starting over with a new ship and a new AI (Jane Lynch)… Acorn TV typically focuses on all things British, but in the four-part docuseries Martin Clunes' Islands of America, the star of Doc Martin and Manhunt travels to the islands in and around North America (from Hawaii and Alaska to Puerto Rico, the Outer Banks and Manhattan) in an epic travelogue… Also streaming, via Spectrum On Demand: Curfew, a race-car thriller starring Sean Bean, Adam Brody, Billy Zane, Adrian Lester and Miranda Richardson. Set in a near-future London, the series follows a treacherous street race that takes place in the shadow of a mysterious virus that has infected much of the country.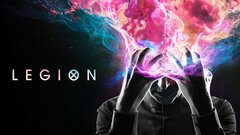 Legion
where to stream
Powered by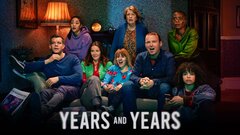 Powered by